// Photography How-To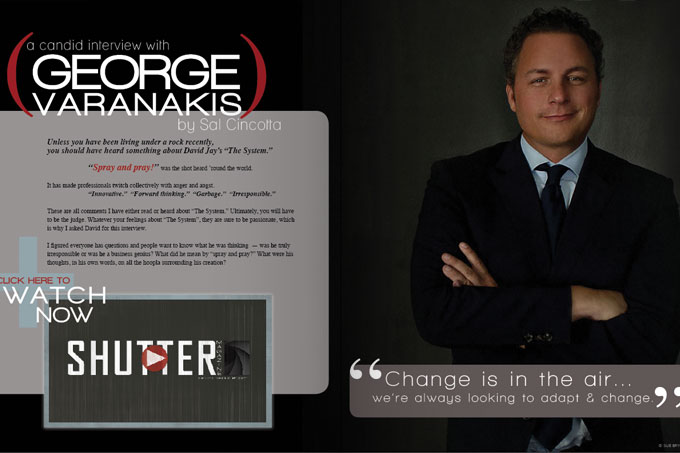 Our industry is filled with interesting people who work and play behind the scenes, not just behind the camera. George Varanakis is one of those people. He has been a driving force behind WPPI (Wedding and Portrait Photographers International), one of the most influential photography organizations out there.
As vice president at WPPI, George was instrumental in shaping photography education and events for our industry. Today, George has a new role. He has joined the team at creativeLIVE to embark on a new adventure… check out our conversation about the industry and where he sees education heading.
Want to read this article? Log in and launch this free photography training magazine // December 2012 issue.