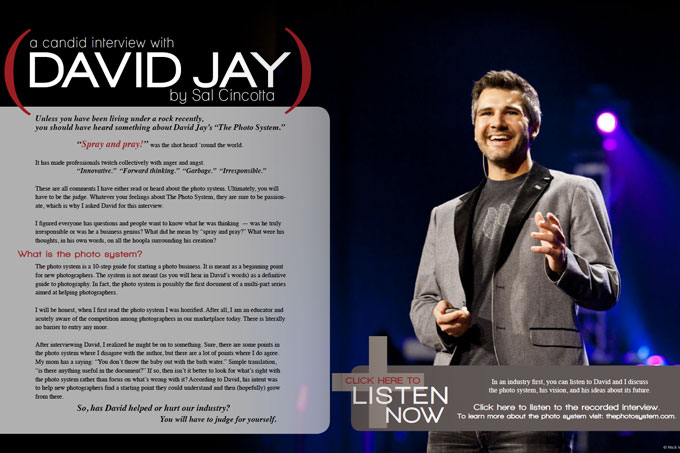 Unless you have been living under a rock recently, you should have heard something about David Jay's "The Photo System."
"Spray and pray!" was the shot heard 'round the world. It has made professionals twitch collectively with anger and angst.
"Innovative." "Forward thinking." "Garbage." "Irresponsible."
Whatever you might think, dont judge until you listen to this one on one interview between Sal Cincotta and David Jay.
Article by Sal Cincotta