Enjoy this free online photography training magazine. If you would like to enjoy this photography training and education magazine in its entirety, please create a free account and log in to enjoy the full multimedia experience.
Our photography training is unprecedented. Never before have so many professional photographers collaborated to provide a single free photography training resource for the photography community. You have nothing to lose – create an account and take your photography training and photography education to new levels.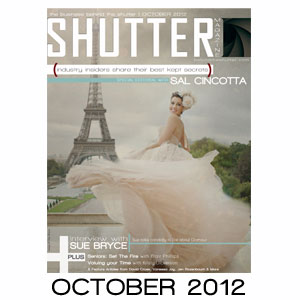 ***Special Note***
You will be downloading a PDF version of our free photography training and education magazine. By doing so, you will be able to enjoy this offline, however, for a full multimedia experience, be sure to create a free account and log into the system to enjoy this on your mobile device, as well as, your computer. Free online photography training The file size is approximately 750mb.
Looking for world-class online photography training by the best photographers in the business?
Quality online photography training and education is priceless in today's competitive landscape. Shutter Magazine was created by photographers for photographers in order to help raise the bar of our industry. This free online photography training resource is sure to help all professional and amateur photographers with how-to tips, including all the facets of being a photographer regardless of whether you are a professional or amateur.
Training topics will include photography lighting techniques, photography off-camera flash tips, photography posing guides, photography business concepts and marketing strategies, Facebook for photographers, boudoir photography training, high-school senior photography concepts, photography selling strategies, family photography, and much much more.
Our contributors include, Sal Cincotta, Sue Bryce, Lori Nordstrom, Jennifer Rozenbaum, Vanessa Joy, Jason Groupp, Skip Cohen, Taylor Cincotta, Laurin Thienes, and many others.