Photography how to training is necessary in today's world of everyone is a photographer. Getting amazing images out of your camera is only the first step to creating true artwork for your clients. If you are a professional photographer or just starting out, the post production process can be a daunting task for sure. onOne Software has just announced suite 7 and it is sure to be a hit. There are a ton of new features for professional photographers and in this free photography how to video watch as Sal Cincotta takes two of his recent images from beginning to end with this powerful, yet simple to use photography post production tool from onOne Software. In the first image, Sal takes an out of camera shot from a recent client photo shoot in Hawaii and adds a little drama using onOne Suite 7. For the second image, Sal convinced his client to get in the water, since it had already started raining during the shoot, the client was very happy to play along in order to create a unique image from their shoot.
For more FREE Photography Training, be sure to sign up for Shutter Magazine.
Photography How To
Image 1 //
Perfect Effects>> Tonal Contrast>>Split Tone Blue & Yellow>>Hollywood Glow
Image 2 //
Perfect BW>>Large Dynamic Range>>Toner Sepia 1>>Vignette Subtle
Perfect Effects>>Texture
Perfect Focal Point
Click image to see preview.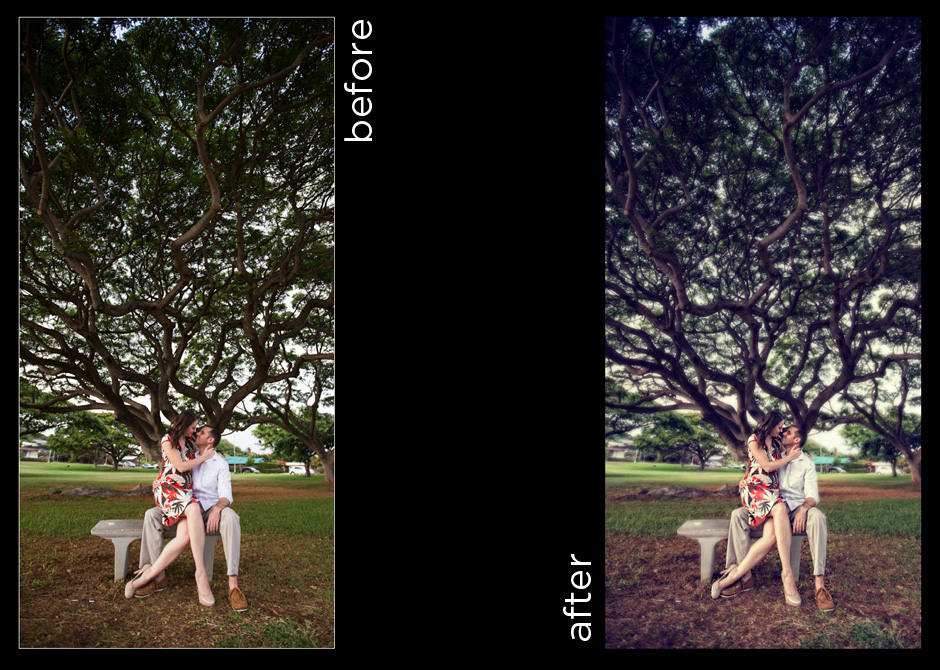 ononev2_sm.mp4