// Photography Training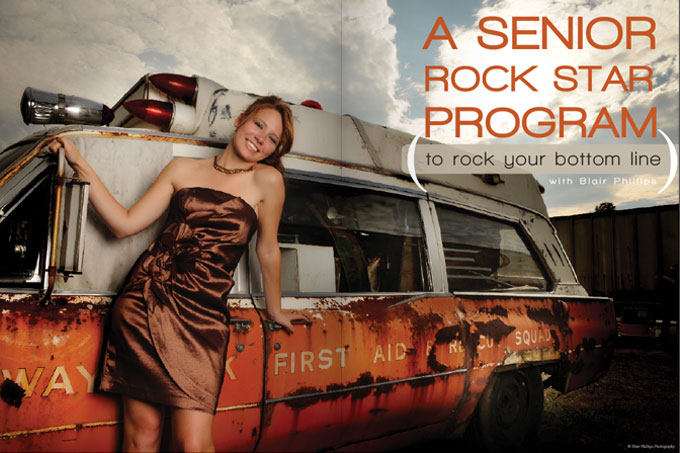 It's comical that seniors spend so much effort trying to be different only to end up being the same as everyone else. When I think of putting together a senior program that will have referrals pouring in all summer, I have to make it look like something that everyone has to have so I spend a lot of time throughout my season trending and searching for the next big thing. Instead of focusing on what is popular now, I have to be concerned with what is going to be hot with the "in" crowd.
A referral program is the lifeline of any senior photography business. Call it a model, rep, spokesmodel, or anything you want, but the goal is to create a following and an experience that seniors will beg their parents for. A lot of soul searching
and research needs to be done before you get the ball rolling. I devote two months of hard work and powerhouse marketing during the end of winter and it pays big dividends throughout the summer. Times are changing and we have to continue to market and brand our businesses daily to ensure we will be in a prime spot for the future.
Want to read this article? Log in and launch this free photography training magazine // December 2012 issue.