// Free Training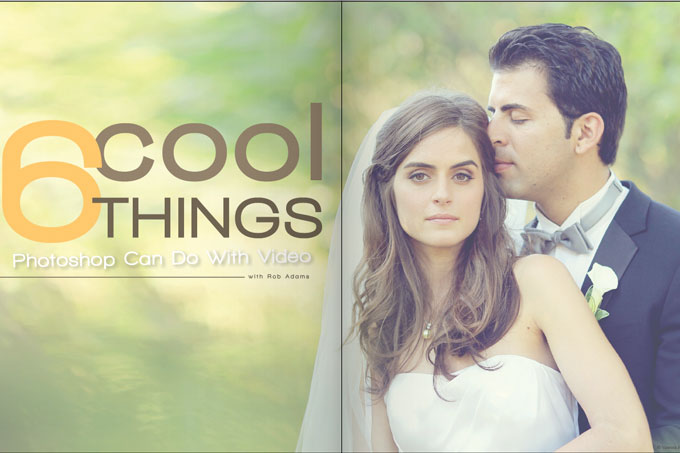 Only a few short years ago, you had to have a pretty awesome system and some expensive internal hardware to push high definition video. There were only a handful of prosumer and semi-professional software applications that could do it, too; almost hard to imagine. Nowadays, even our iPads and tablets can play 720p video with little effort. Fast-forward about six years and what seems like a couple hundred years of processing evolution and you have Adobe Photoshop CS6, which like three of its immediate predecessors, handles video. However, CS6 doesn't just handle video, it man-handles it.
As visual artists starting to dabble in the field of video (I still say dabble because only a very few photographers I've encountered have fully embraced moving imagery), you might want to pay attention to these six cool things that Adobe
Photoshop CS6 can do. It may surprise you how easy it can be to work with video inside of a very familiar interface. Alas, one more reason to shed your fear of working with moving images.
Unlike CS3, CS4 and CS5, which required you to purchase the extended version of Photoshop to possess menial videohandling features, CS6 does not. The regular version of CS6 has some pretty serious video capability mixed in, opening
the door for many more photographers on the less serious side of post-processing to be tempted to give these video features a whirl.
Want to read this article? Log in and launch this free photography training magazine // December 2012 issue.