// Free Photography Training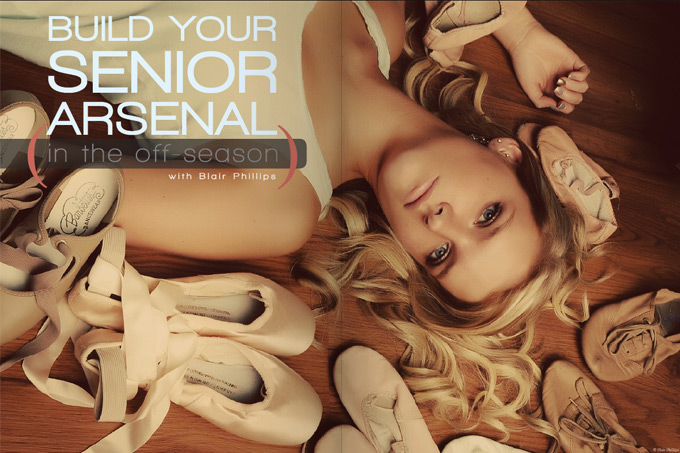 Many of you are now finding yourselves at the close of the high school senior season. It may even feel like a huge weight has been lifted off your shoulders due to the heavy workload. The upcoming months are normally a time to take a break from all the hard work you did this summer. Well, I say keep the ball rolling and use this time to put your business in the driver's seat for a road to wicked success. Think of yourself as a professional athlete; they really do not have an off-season. Why wait until spring to begin thinking of new ideas for your senior market? If you do that, you will have to settle for the exact same thing you did last year. I have learned this the hard way. My goal in this article is to share ideas that will help keep your business fit and trim over the winter and in position to be the leader of the pack this spring.
If you wait until spring to cook up new set ideas, you will run out of time and spend the next season shooting with the same props and backgrounds. Take this time to focus on the direction you want to take your brand and work
on sets and backgrounds that will help get you there. Be creative. Reach out to all your photographer friends to trade backdrops and props. Their old props may become a new treasure for you. At the end of my senior season I went car shopping at my local junkyard. I got a 1951 four-door Chevrolet for $100. I wanted to do something different with it, so I got in touch with the art department of a local high school and they sent students to paint flowers and vines all over it free of charge.
Want to read Blair Phillips' article? Log in and launch this free photography training magazine // November 2012 issue.