SEO Strategies using Google+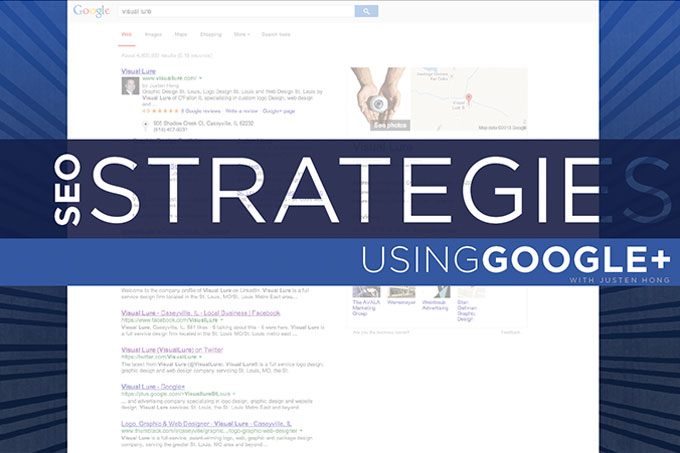 First, create a personal Google+ page and a Google+ business page. Old Google Place pages have recently been converted into Google+ pages, so before you create a new Google+ business page, verify that one does not already exist. Even if you didn't create one, one may already be there, so do a search in Google+ for your company name before you create a new one. If there is one, verify that you are the owner or proper manager of that page. You can do this by getting a PIN number from Google, usually through a text message or by requesting a postcard (which Google sends to the address that is used on the existing page).
Now go to the About tab in the top menu. Below, there is a box called Links, and inside is a field called Contributor
To. Add your website URL there, and title it something like St. Louis Wedding Photographer John Doe. You need to complete the entire Google+ profile. Start posting and adding pictures. Because your profile photo shows up very small in Google's results, use a headshot photo with a simple background. This must be a headshot rather than a logo or other graphic.
Copy the long number in the URL from the address bar of your browser, and place it in the code below where I have typed"000000000000000000000."
Once you have your Google+ number, go into your website and add the following code into your header somewhere. The code looks like this: <head>_______</head>:
<link rel="author" href="https://plus.google.com/000000000000000000000/posts">
If you have a WordPress site, log in to the admin section and select the Appearance tab, then Editor. From there, you should have a file named Header (header.php) on the right-hand side. Not all WordPress sites are built the same way, so it may be named something else. Click on the header file and then add the following code with the number you copied from Google+ somewhere in between <head> and </head>.
Want to read this photography training article? Log in and launch this free photography training magazine // December 2013 issue.