ShutterFest 2015

ShutterFest Promotional Video
Welcome to ShutterFest!
If you are tired of the same old conference format and being lost in the crowd, then come enjoy a more intimate setting where you can network with peers and work side by side with some of the leading professional photographers and educators in the world!
Always looking to challenge the status quo, Sal Cincotta and Shutter Magazine have created an industry first, a photography conference with the top photographers and educators at a price point never before available. Rather than turning it into a cattle call, this event is for a limited group of photographers and provides a much more intimate environment where you have access to vendors and speakers in a way not experienced at other events.
It's a conference where you come to learn, enjoy hands-on labs, shoot and work with models, and party Woodstock style, ok maybe not just like Woodstock, but you get the point. It's all about learning and having fun with your peers at the same time.
Shutterfest is not a conference. It's an EXPERIENCE!
2014 Highlights // Powered by Animoto.com
A message from our publisher Sal Cincotta

Where will the event be held? This year the event will be held at St Louis Union Station. We have the entire facility to ourselves – dedicated to ShutterFest.
Should I book my hotel? Yes. DO NOT WAIT! Last year, the hotel sold out in record time. We have pre-negotiated an amazing rate at the hotel – take advantage of it. There will be networking and events all day and night being at the host hotel is well worth it. SEE BELOW FOR HOTEL INFO.
What should I expect as an attendee? Expect to learn more than you have ever learned before. ShutterFest is like no other conference out there. Not because we say so, but because your peers have said so. At this one of a kind event you will experience access to speakers like never before. They are here because they care about our industry and want to share EVERYTHING they know. No rock-star mentality. You will network with your fellow photographers, make friends for life, and enjoy access to some of the best education available.
Will the format be the same as 2014? Yes, for the most part. We plan on doing platform, breakout, lunch, platform, breakout. In addition, we plan on creating more shooting opportunities for you since that was a huge hit this year.
Will I be able to shoot? Of course you will! That's what makes ShutterFest so unique. You will have access to shooting bays with professional lighting equipment. You will also have access to hands-on courses being taught by our incredible speaker line-up. In addition, you will be able to grab a model and go out and shoot your own ideas and concepts.
Is there an extra fee for any courses? NOPE! Another amazingly unique feature of ShutterFest. No hidden fees. Your one fee gives you access to all courses.
Will I be able to use images in my portfolio? Of course you will. We have heard horror stories of other conferences placing limitations on how the photos can be used, forcing you to use the conference logo, etc. We find that to be ridiculous. All models have signed a model release form giving you the ability to use your images in your portfolio, website, social media, etc.
What if I want to shoot the entire time? Have at it! ShutterFest has a flexible schedule with a mix of hands-on instructor led courses, shooting bays, models, and of course, platform classes. You can create a schedule that works for you and your educational needs.
Is there a certain skill level I should be? Absolutely not. Come one, come all. That's our motto. We all start somewhere and you will find that ShutterFest attendees are open and willing to help and our instructors know how to teach to every level of student.
What topics will be covered? Another unique aspect to ShutterFest is the breadth of knowledge you will have access to. While the course list is being finalized over the next few months here is what you can expect. Legal issues and challenges, small business accounting, branding and marketing, lighting, posing, pricing your work, weddings, seniors, families, babies, and more. Trust us, the biggest problem you are going to have is figuring out how to take all the amazing courses you want in two days!
After I purchase my ticket what should I do? Well, start counting down the days. But, get plugged in to our Facebook group. You will get a link in your receipt where there is a private ShutterFest group with a community of photographers who have built a positive environment for sharing and learning with one another.
Is there a goodie bag this year? Yes. More information will become available as we get closer to the event, but for everyone staying at the event hotel, you will receive a goodie bag from our sponsors with specials, give-aways, instructor slides, usb drives, and more – not available to those not at the hotel. Last year's goodie bag was worth over $1k.
Are tickets refundable or transferable? No.
Will there be a party again this year? We are currently working on it. Last year, we had a national comedian on the first night and two bands providing entertainment on the second. This year will be epic once again!
How do I register?

Scroll down.
Where will schedule and other event information be posted? Everything is on the private FB group for ShutterFest. The link was sent to you with your receipt. If you dont have it – look up the group and apply to get in.
Can I register more than one person? Yes. The entire point of ShutterFest is to connect. Bring your team, your second shooter and make them part of this amazing event and lifetime experience.
Want to be a speaker? Well, if you think you got what it takes, get creative and submit your proposal here.
Want to be a model? If you want to expand your portfolio, get amazing pictures of yourself from some of the top photographers in the world, click here.

Speaker Name
Sponsored by
Courses // (** = hands-on)
Web Site
Sal Cincotta
//Pricing & Packaging.
//How to train your second shooter. **
//5 Marketing ideas under $500 – weddings, seniors, and families.
//Off-camera flash made simple. **
www.salcincotta.com
Taylor Cincotta
//Post event sales for the non-salesperson.Weddings, Seniors, Families, etc.
//Book more weddings – winning at bridal shows.
www.salcincotta.com
 
Bambi Cantrell
 
//Brides to babies – build and grow in any market.
//Posing and lighting for today's wedding couples. **
//Stylized shoots – unique and profitable. **
www.cantrellportrait.com
Scott Robert Lim

//How to go big on a tiny budget.
//Lighting techniques that work. **
//Mastering your flash. **
www.scottrobertgallery.com
Vanessa Joy
 
//Wedding workflow from meeting to delivering.
//Natural-Light shooting. **
//Posing and angles to slim your clients. **
www.vanessajoy.com
Craig Lamere

//Lighting for Creative Portraits. (Studio, Demo) **
//Lighting for Boudoir/Glamour. (Indoor, Studio) **
//Fashion/Glam for Seniors. (Indoor, Location) **
www.craiglamere.com
Barbara Cameron

//Posing is not a dirty word. **
//The psychology of the plus size bride.
//In a world full of Cheerios, be the Froot Loop. **
www.Barbara-Ann-Studios.com
Kristy Dickerson
//Work-life balance.
//10 Tips to shooting families. **
//Why it is important to specialize.
www.kristydickerson.com
Lori Nordstrom
//Shoot to sell.
//Marketing is fun.
//Planning for profit.
www.nordstromphoto.com
The Blumes
//Maximizing mini sessions: Make $1500 per hour.
//Maximizing mini sessions: PART 2**
//Light makes right: Working with portable flash.
www.blumephotography.com
Moshe Zusman
 
//The A-Z of engagement sessions.
//The business of wedding photography.
//Perfect venue lighting. **
www.moshezusman.com
Skip Cohen
//Social Media: It's only a marketing tool if done right.
//Midnight Madness: Skip Unplugged – strengthen your business and marketing.
www.skipcohenuniversity.com
Michael Corsentino
 
//Off-camera speedlite techniques. **
//Flash Meters: Why, when and how?
//Must-have studio lighting patterns.
www.corsentinophotography.com
Blair Phillips
//Pricing for maximum profits.
//Light-up my world and find my space. **
//Dance studios to sports teams – volume means profits. **
www.blairphillipsphotography.com
Justen Hong
//Basic SEO fundamentals.
//Advanced SEO.
//Creating a cohesive visual brand.
www.visuallure.com
Joey Switzer
//The art of flying – Glidecam vs Movi.
//The video edit.
//Selling video – for the photographer.
www.switzerworld.com
Kristin Korpos, ESQ
//Sales-tax for photographers.
//Income-tax for photographers.
//Get legal. Photography contracts and more.
www.niftyknowledgerocks.com
 
William Innes
//Put your photography business on autopilot.
//Storytelling Adventure Shoot – Shooting St Louis.**
//Shooting a hybrid engagement session. **
www.innesphotography.com
 
Dave Doeppel
//Maximize your digital workflow.
//Live Pin-up Shoot // Part 1. **
//Pin-up Shoot post processing // Part 2. **
www.davedoeppel.com
Bryan Caporicci
 
//Language, communication, and designing your customer experience.
//20 offline marketing ideas to raise awareness and build a following.
//Guaranteed referrals for photographers.
www.bcapphoto.com
 
Dave Cross
//Photoshop: Work Faster, Shoot more.
//Photoshop:Compositing for profit.
//Habits of successful Photoshop users.
www.dcross.com
 
Melanie Anderson
//Senior sales that ROCK!! Avg $3k sales.
//Extreme volume sports photography.
//Creating extreme sports images with ring-lights and strobes. **
//Seniors & reflectors – using one light source for unique portraits. **
www.andersonphotographs.com
Thea Dodds
//Same-Sex wedding photography. Emerging opportunities.
//Posing two brides. **
//Posing two grooms. **
www.authenticeye.com
Joel Green, ESQ

//Sole Proprietorships, Corporations and LLCs
//Overview of general business accounting and liability protections
//Overview of basic contract requirements (client, vendor, model releases, etc.)
www.sandbergphoenix.com
Ben Haltenhof, ESQ

//Intellectual property and social media for small business.
www.sandbergphoenix.com
Scott Detweiler

//Lighting with conviction – Advanced Lighting Techniques. **
//Conceptual Portrait Retouching – Realism with Attitude
//Conceptual Portraits – Advanced Shooting Techniques. **
www.sedetweiler.com
Mimika Cooney

//Branding & Marketing Blueprint: Finding dream clients.
//Boutique Baby Photography. **
//The art & science of a magnetic marketing strategy.
www.mimikacooney.com
David Akoubian

//Making a landscape your own.
//Making the most of macro.
//Natural looking HDR images.
www.bearwoodsphotography.com
Jewels Gray

//Make-Up techniques for today's photographer.
www.jewelsgray.com
Victoria Grech

 
//Video fusion for photographers. **
//Stop making a living and start designing your life.
//Shooting video and stills as a solo shooter. **
www.victoriagrech.com
Aaron Nace

//Stunning portrait retouching.
//Real-time compositing.
//How to make any photo better in photoshop.
www.aaron-nace.com
Mariquita Barbieri

//Social Media Meet Federal Regulation; Trademark Usage
N/A
Sarah Clements

//Fine Art Funk-Exercises and Ideas for Finding Artistic Inspiration**
//Rags to Riches-Using Random Junk to Create Avant Garde Images**
//Capturing Mood and Emotion With a Fashion Shoot**
www.sarahmphotography.com
Jeff Poole & Lori Unruh

//1 Light, 2 Light, 3 Light 4 In Studio Lighting Demo**
//Boost Your Bottom Line With Modern Bridal Portraits**
//Choosing the Right Location – Senior Portraits With a Punch**
www.indigosilverstudio.com
Jenna Martin

//Surrealist Photography – Creating the Impossible**
//Candid Posing for Natural Wedding Photography**
//Adding a Fine Art Flair to Traditional Portraiture**
jennamartinphotography.com
Alecia Hoyt

//Shooting Boudoir – Shoot to Sell Albums**
//Shooting Boudoir – Perfect Posing for All Women**
//Shooting Boudoir – Poses That Sell**
www.xoxoalice.com
Brian Demint

//Low Cost Shooting With High End Result**
//Fashion Art**
//Continuos Lighting**
www.eyeworksphotography.com
Want to be a speaker? Well, if you think you got what it takes, get creative and submit your proposal here.
St Louis Union Station | St Louis, MO | $149 night (regularly $249 night)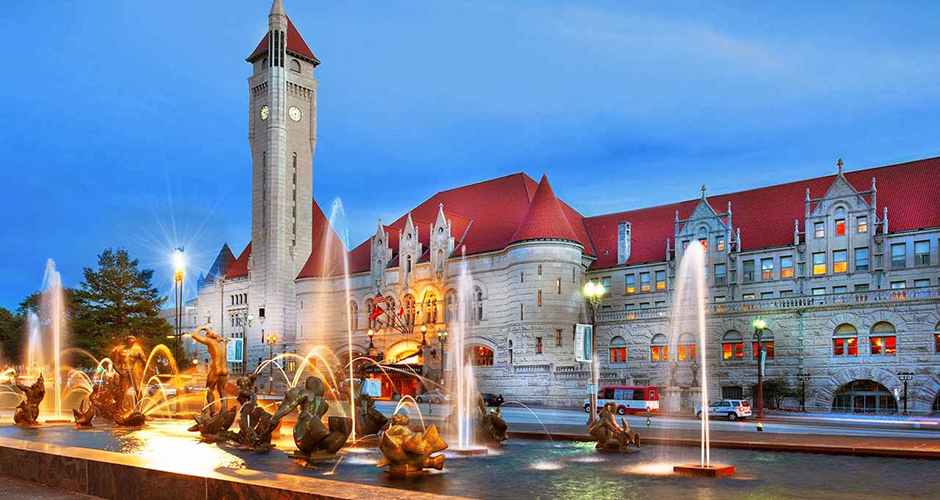 We highly recommend staying at the host hotel. 1) all your peers will be there networking and shooting late into the night. 2) We have pre-negotiated an amazing rate for you from April 6th – April 9th. 3) Each person staying at the hotel gets a goodie bag from some of our sponsors. You will not get this if you do not stay at the hotel. How's that for incentive? Last year's goodie bag was worth well over $1000.
DO NOT PROCRASTINATE. LAST YEAR ROOMS SOLD OUT 8 months before the event. Rooms at the group rate are limited.
JULY UPDATE  // THIS HOTEL IS SOLD OUT!!!
Use Code SHU
Click here to book your room at the group rate.

St Louis Ballpark | St Louis, MO | $129 night (regularly $179 night)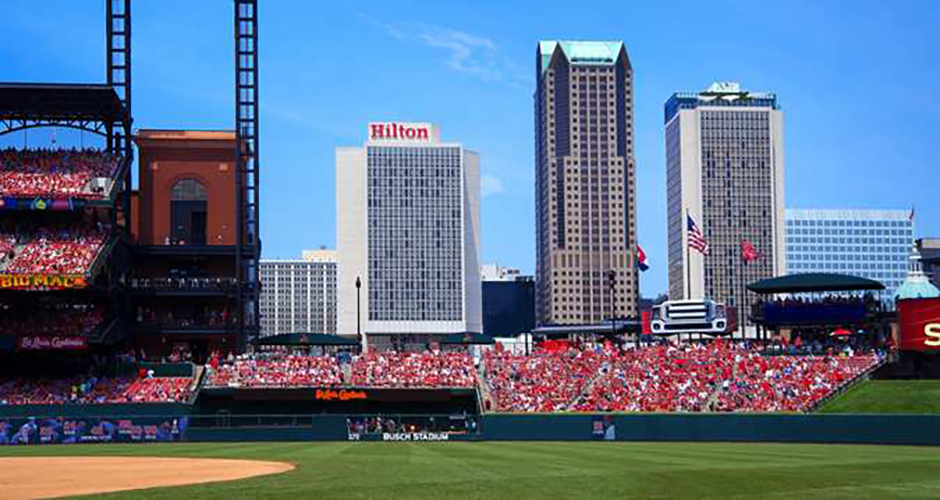 The Hilton Ballpark is about 1 mile from Union Station.
Hilton Ballpark will be providing Trolley Transportation round-trip from Hilton Ballpark Union Station on Monday Afternoon starting at 3pm – 10pm, Tuesday Morning from 7am-10am, Tuesday Evening 5pm-10pm, Wednesday Morning from 7am-10am, and Wednesday Night from 5pm-10pm
Each person staying at the hotel gets a goodie bag from some of our sponsors. You will not get this if you do not stay at the hotel. How's that for incentive? Last year's goodie bag was worth well over $1000.
AGAIN – DO NOT PROCRASTINATE. The primary hotel has already sold out.
Click here to book your room at the group rate.
ShutterFest 2015 Registration //

**Tickets are non-transferable and non-refundable**
THE EVENT IS SOLD OUT.