//Free Photography Training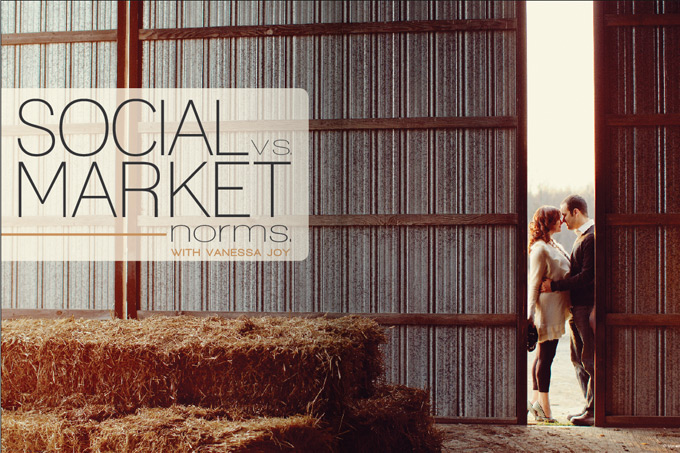 The holidays are coming around and for a lot of us business owners that means gift giving to both our customers and staff. So what do you get every body? And what does your gift say to those receiving it? Is there a difference between giving them a monetary bonus or a gift of the
same value? Does either set a precedent on how you run your business?
Dan Ariely, author of "Predictably Irrational," would say it does, and I agree. Think about it. We all know the Starbucks effect, right? Homey atmosphere and ok coffee make a million dollar company. What's the key there? Or better yet, why is Dunkin' Donuts, whose
atmosphere feels a little like a cafeteria but thrives on speedy service, especially now with their drive-through, also a wildly successful coffee business?
The truth behind this is found by seeing how a business is run by social or market norms. Social norms are behaviors and practices learned and executed in social environments with friends, family and community. For example, social norm expectations take place when a
friend asks you for a reasonable favor and you of course oblige without expecting anything in return. In fact, you're happy to do it. It makes you feel good to help out.
Want to read Vanessa Joy's article? Log in and launch this free photography training magazine // November 2012 issue.