// Free Photography Education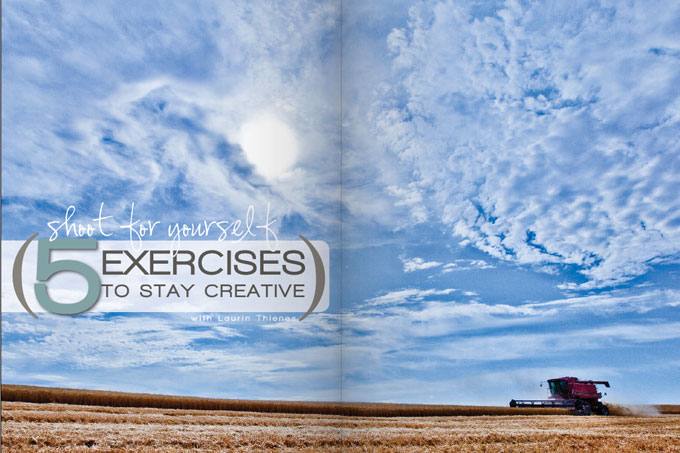 There was a time when you used to shoot just for yourself. You were starting out and any chance you got, you were out, camera in hand, shooting for yourself – friends, family, pets, rocks, nature; you name it. You had grand plans for conceptual shoots involving models and elaborate sets, or running around with a Holga in your hand. You walked the inner city streets and photographed the struggling existence of others. Then paying clients started calling for shoots, and brides and grooms started giving deposits. It was a gradual change and before you knew it the time you had to shoot for yourself disappeared. This is a familiar tune to many of us but it does not have to be the end of the road. You simply have to force yourself to get out from the daily grind and shoot for you. Shooting for yourself helps you become stronger creatively when shooting everyday sessions. It helps you free your mind to look for that new pose or angle. In this article we will explore five different exercises and projects to help you continually stay creative.
Want to read this article? Log in and launch this free photography training magazine // December 2012 issue.