// Free Photography Training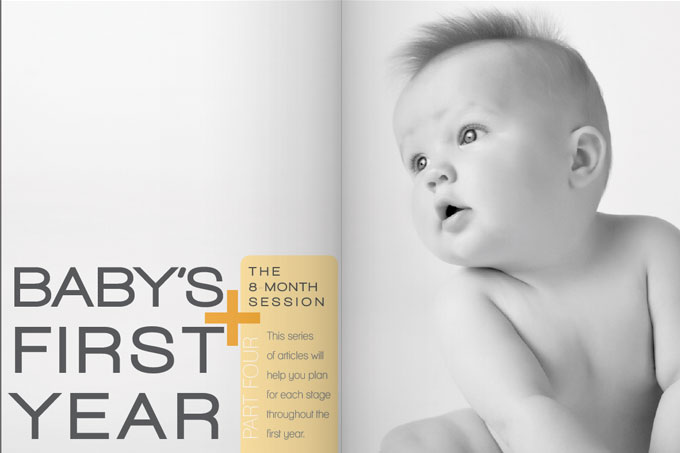 This month we'll discuss the 8-month session, the third during baby's first year and my favorite to photograph! The first session of the first year is the newborn session, and I like to get babies in under 10-days old. The next age/stage is 4 months when babies are holding their heads up well and are very expressive. They enjoy tummy-time and are brighteyed, making the 4-month session completely different from the newborn session.
At 8 months, baby has made many changes. Almost all 8-month old babies are sitting really well and are very happy. They also aren't afraid of strangers at this age, which all make for a great session! I love talking to Moms about baby's milestones at each session, but at 8 months it seems they are most excited to talk about all of the firsts. When discussing with Mom, be sure to take notes, as these milestones make great additions to the first-year album as well as conversation starters during phone calls and future sessions.
Want to read this article? Log in and launch this free photography training magazine // December 2012 issue.