// Photography Training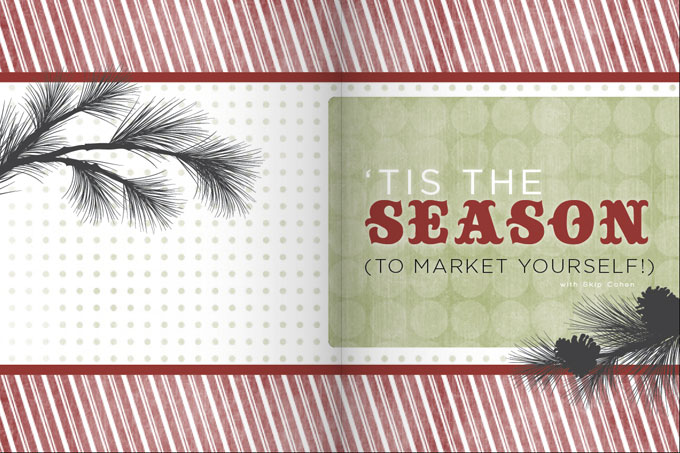 Don't Worry About the Cost At a workshop last year I was blown away to hear a few photographers complain about the costs of printing and postage. If that's a real issue, your business has far more serious problems than any of us here can remedy. There are even a few photographers who think direct mail is dead. I've heard people say, "Why spend the money on postage and a printed piece when I can email thousands of people for free?" Ask yourself this, how much email do you delete every day on your phone before you even sit down at your computer? How do you feel when you get a card in the mail from a friend or company and its hand-signed?
Direct mail is still a vital piece of a great marketing plan, especially when used in conjunction with email, social media or publicity programs. Don't let yourself get caught believing that if you put a stamp on something it's a waste of time and money. Done right, a really great holiday card can work wonders for your brand. The cost of postage and printing your own card, providing you're selective about the right target for your mailing, is minimal in comparison to the potential return. This is all about reminding your strongest potential clients you're out there and building top-of-mind awareness.
Keep It Simple
There are very few promotional elements for your business easier to implement than a holiday card. It will have your image on the front with a short holiday message on the inside, but it's the back of the card that's really significant! Centered at the bottom just like a Hallmark card is your name or your studio name with your URL and all your contact information.
Want to read this article? Log in and launch this free photography training magazine // December 2012 issue.