shutter magazine 2020 awards and recognition
Shutter Magazine is one of the leading photography magazines in the world. Each and every month our team of writers, editors, and staff put their heart and soul into creating the perfect educational resource for photographers from around the world. It is always humbling to be recognized by the industry for our leadership. Below is some of the accolades we have received this year.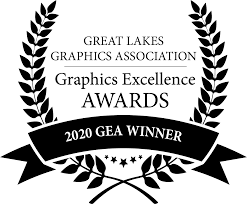 Best of Category & Best of Divison 2020
"Shutter Magazine won Best of its Division in Architectural/Art/Travel/Other Magazines and then competed against the five other Best of Division winners in the category and took home the grand prize of Best of Category. This is one of our most hotly contested categories each year. "


20 Best Photography Magazines to Read in 2020
"Staying true to its tagline "by photographers, for photographers," Shutter magazine focuses on the business side of the photography industry. Each edition revolves around a specific theme, providing a variety of articles related to how to start a photography business and run it successfully. "

Top 10 Best Photography Magazines
"The photography magazine provides you with educational content, inspirational photos, and advice. Especially, the publication does not cramp in information all on one page and gives you breathing space to read. Also, the paper quality is excellent and provides a professional touch with the latest technology and products."

30 Photography Magazines You Should Be Reading In 2020
"Few pages into Shutter Magazine, and as a photography enthusiast, you know that this is a magazine that we all need. This magazine is so successful, and we wouldn't question why. Shutter Magazine is just the perfect blend of art and business. The subcategories are organized, and the segments are a perfect mix of content, length, and appeal."
BY PHOTOGRAPHERS, FOR PHOTOGRAPHERS.
Shutter Magazine is one of the leading professional photography magazines on the planet!
Join over 100,000 subscribers in becoming a better photographer.