How I Got The Shot: The Old School Bus With The Profoto B10
How do you take an old dingy school bus and jazz it up a bit? Well, with lighting of course! 
As you can see from the final shot, there is a lot of mood and depth to this shot. Those layers took a lot of effort to bring together. 
I loved the idea of an old school bus and using it as the backdrop for this high-fashion shoot. At first, I was thinking one light for something dark and dramatic. I love the juxtapose of it all. However, I quickly realized this shoot was not going to be so simple to pull off. 
On tap for this shoot was the Profoto B10. As you can see, we were in some close quarters for this photo shoot. Space is limited and we had to be smart about where we were placing lights in the frame. 
We quickly ran into some challenges on the shoot. What I thought would require one hard light turned into multi-light set up. More on that below.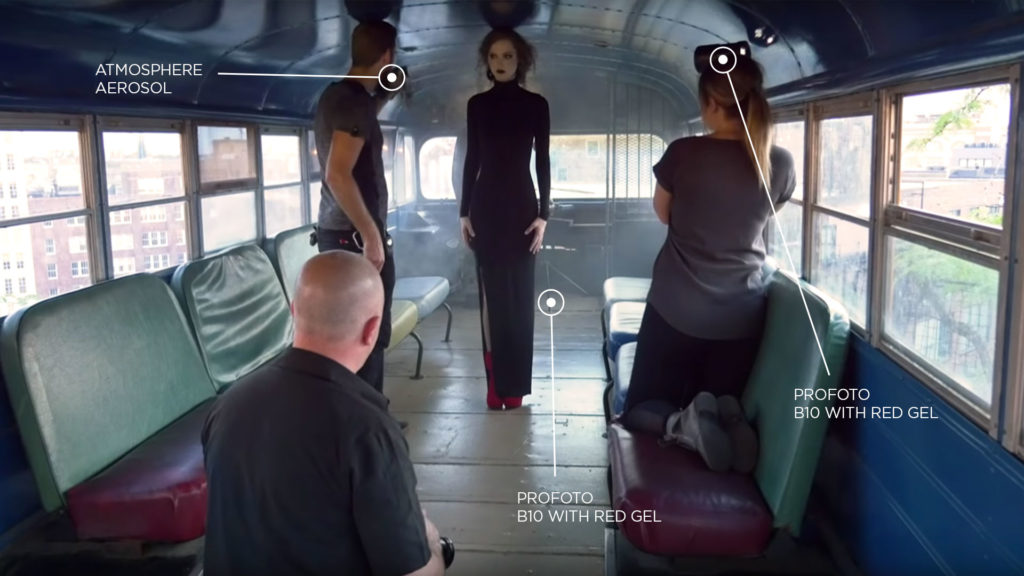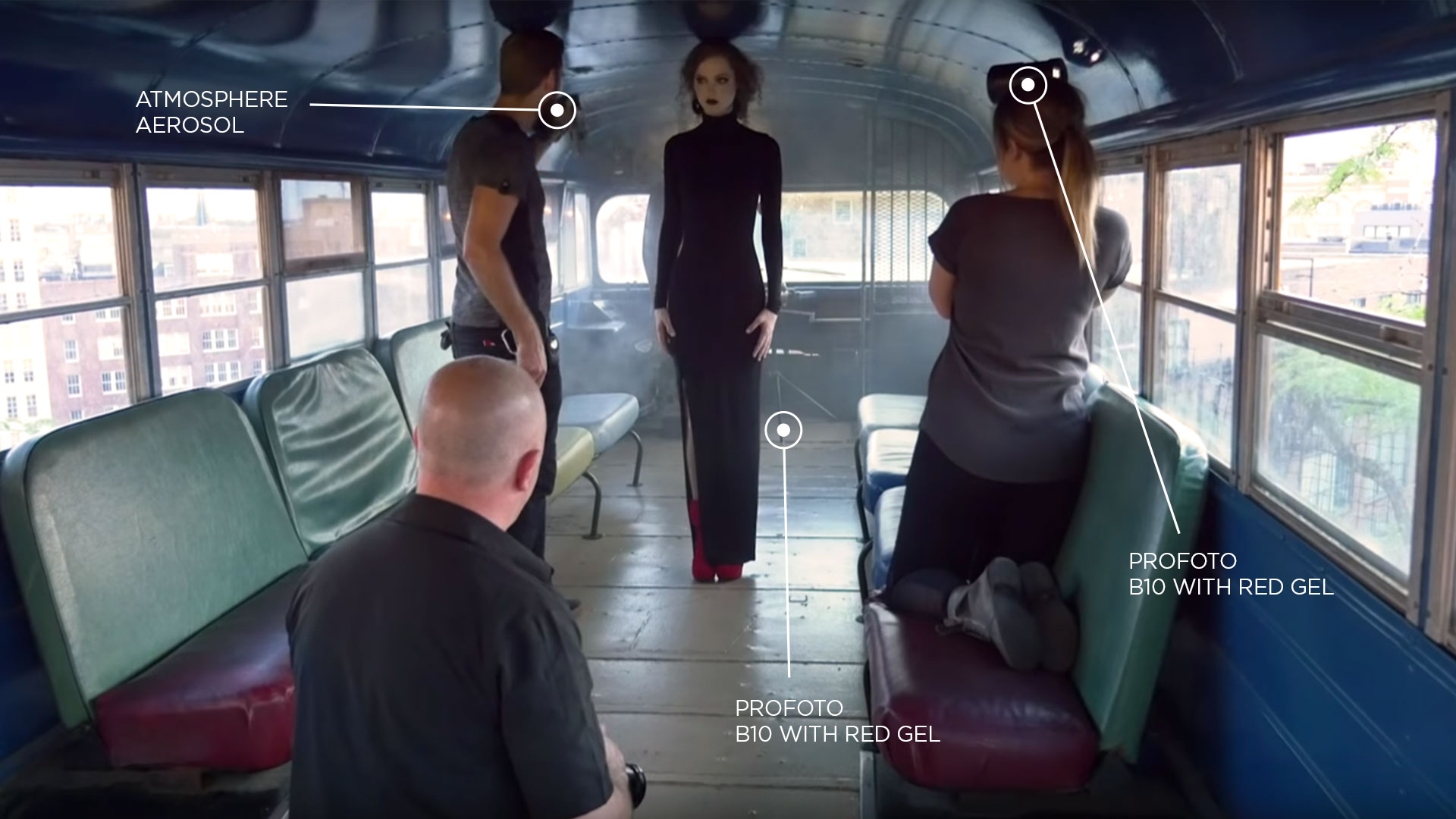 The Profoto B10 put out plenty of power on this, but the light was just too white for the scene. I know that must sound crazy, but if you look at the behind the scenes shots, you can see an ugly blue roof and ugly green seats, not to mention this yellow-ish floor. 
So, while we were getting great light on the model, we were not getting the overall mood we were hoping for in the scene. That is when I added a red gelled light behind the model. This was another Profoto B10 with their gel adapter and a red gel. This added that mood I was looking for, but it still lacked a little something. The image was just too clean. 
As photographers, we are always looking for the perfect shot, but perfect doesn't always equate to clean. This was a gritty location, clean was not what I wanted. I could have stayed in my studio and got a clean shot. 
To bring the final shot together, we introduced some canned atmosphere to really set the mood. This really allowed the red to carry through the entire shot.