Each and every year since ShutterFest began, models and photographers have worked together to create some of the most impactful and creative images possible. Everyone wins! Models get to build their portfolio with unique images and photographers get to work outside their comfort zone and create images for their websites and social media. Now, we're kicking it up a notch to give everyone something to work towards in a collaborative way.
Two years ago we started the Top Talent Competition, a collaborative photo contest for photographers and models. All images entered into the competition were taken during hands-on classes or after-hours shoots. Both the photographer and model that win the contest receive an assortment of prizes, from a cash prize to an fully stylized portfolio shoot with Sal Cincotta.
Meet This Year's Winners!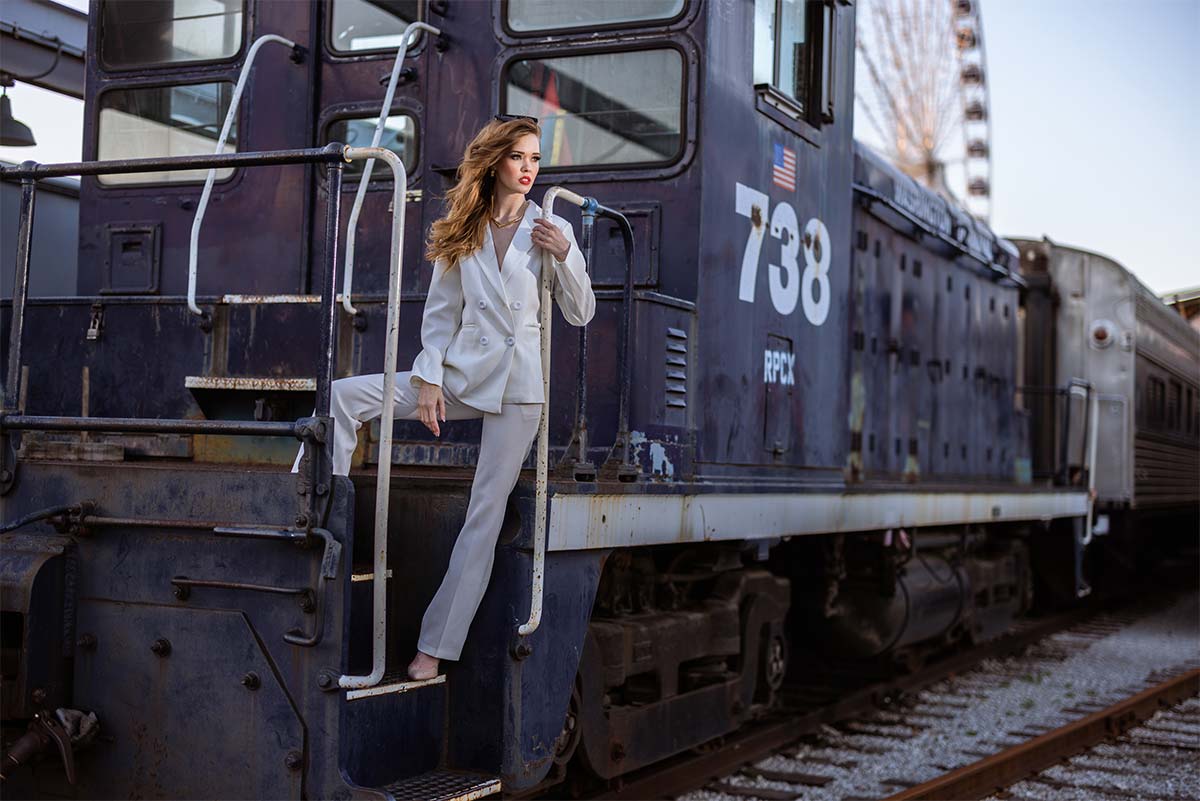 A creative portrait and wedding photographer based in Washington D.C, and owner of Hunter Scott Imagery LLC, Brandon Hunter is an award winning and internationally published photographer. He focuses on but isn't limited to impactful imagery for weddings, engagements, and maternity. Brandon has a passion for creating artful imagery that will capture special moments and inspire by creating stories in a dynamic fashion. Hear his story about how he captured this winning image and learn about the equipment he used.
"Since Violet is a great model for fashion, we decided on three looks in three areas of Union Station. I love a woman in a suit – a fashionable, subtlety sexy, boss look. Violet was ecstatic, saying she had a nice white suit perfect for the look. 
Since my first Shutterfest in 2015, the Engine 738 has been my favorite spot to shoot. So, we started at the classic bathroom with the gold arch way with a red dress, moved to the green arches behind the bar, and, after getting permission from the hotel, ended with the suit at the Blue Engine 738. Well, technically ended in front of Build a Bear for the strong boss look!
For this shot, I used the Canon R5, RF 15-35mm 2.8, Profoto B10+ with the OFC Magnum. That light set up is my go to since I'm typically shooting in a lot of hard light situations in DC.  It was golden hour while creating the images on the train, so I had to feather the reflector using low power on the flash for a splash of light."