Tamron 35-150mm Lens for Sony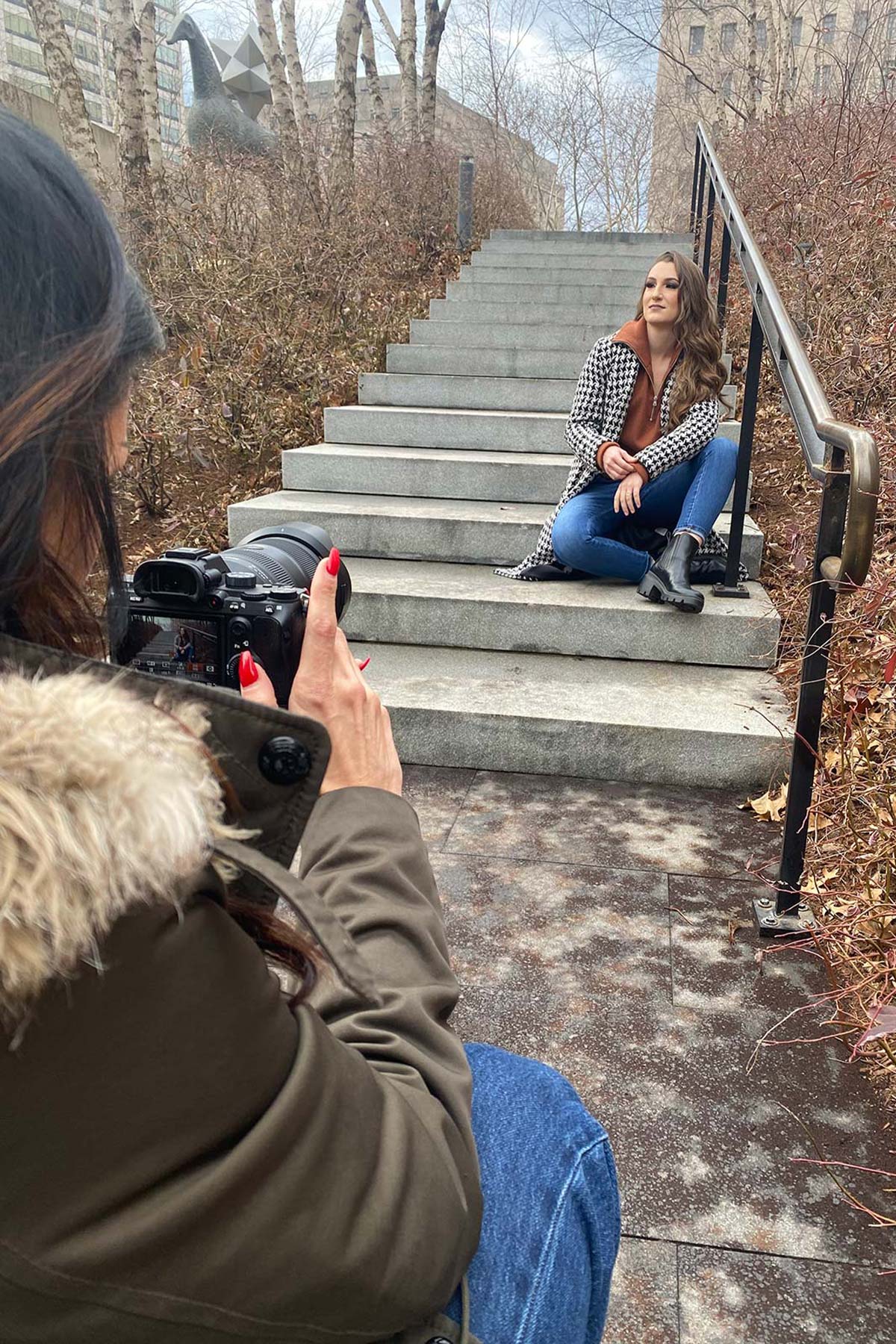 From tight beauty shots, to wide portraits that showcase the entire scene—you can capture it all with the Tamron 35-150mm F/2-2.8 Di III VXD
for Sony.  
This fast-aperture zoom lens is ideal for creating portraits on the go when you don't necessarily have the means or time to be switching back and forth between lenses.  
This all-in-one zoom lens allows me to take a single camera setup on-location and create a wide variety of portraits for my clients without ever having to take away from the photo shoot by digging around in my
gear bag.  
The Tamron 35-150mm F/2-2.8 is a perfect low-light portrait lens that covers every range from tight, to mid, to wide. I shot the first part of this session using natural light and got lucky for a few shots when the sun started to peak out and reflect off one of the glass buildings. As the sun started to set, I darkened my exposure and brought in some artificial light to really help my subject pop off the background and really create some drama in the image.
Overall, this is hands-down my all-time favorite lens from Tamron. From the minute I took it out of the box and held it in my hands, I was instantly impressed with the build and quality. Once I started shooting and zooming in to see the tack-sharp details, I was hooked.
I promise you, once you try the Tamron 35-150, you'll never go back to any other zoom lens.