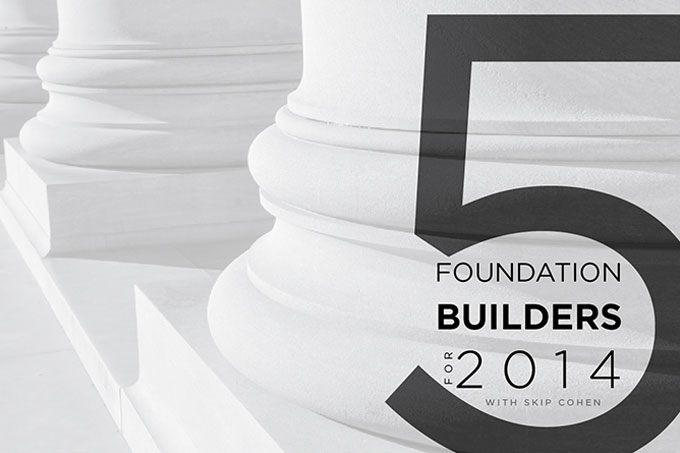 5 foundation builders for 2014
It's the perfect time to:
STOP PROCRASTINATING, DO SOME SERIOUS
CLEANUP & START BUILDING
FOR THE YEAR AHEAD.
Building a house starts with pouring the footers of a solid foundation. Without a solid foundation, your house won't last any longer than the hovels of the Three Little Pigs. The Big Bad Wolf is the economy, whatever you're missing in your skill set, social media and your competitors.
This month I want to give you five solid "sure thing" bricks for your 2014 house. These are solid tried-and-true methods you can use to move you to the thrive side of the equation for the new year.
The best part of a new year for most photographers is the down time that kicks off the first quarter. It's the perfect time to stop procrastinating, do some serious cleanup and start building for the year ahead.