5 Tips to Generate Referrals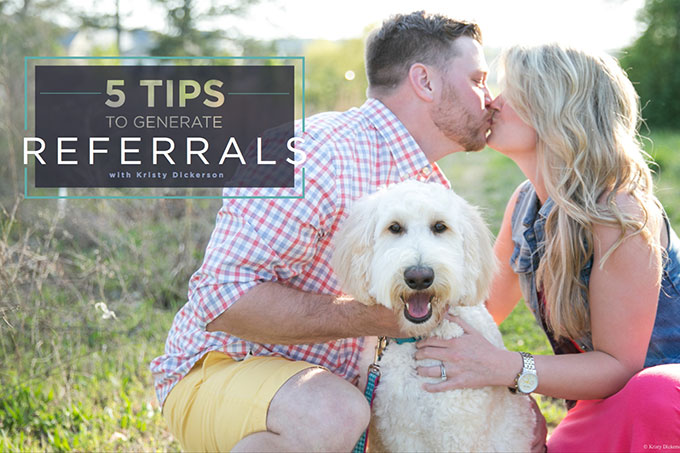 I have found that the biggest ROI comes from investing time in people and creating genuine relationships. We have all heard the saying that in any business, your network is your net worth. In other words, networking with people who talk about you and create leads for your business is key to generating referrals. When someone thinks photography, you want your name and brand to pop into their head first.
Referrals can be from past clients, your personal network, vendors and even other photographers. You can pay big money for ad space or a booth at a bridal show, but one
of the best ways to market yourself is to invest time in relationships. I love meeting new people, so this is right up my alley. If you have a hard time being social or putting yourself out there, my only advice is to just do it. I myself often clam up in a room full of people. For networking events, bring a friend so you are not as intimidated.
Let's talk about how to create these relationships.