Adding value to your senior session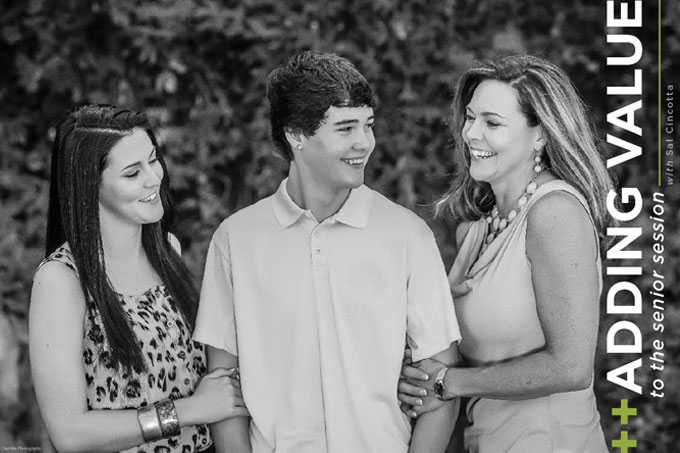 Right now, senior season is in full swing. I can barely keep up with my schedule. This is a good thing. It's part of the madness we call our lives. During this time of year, we know we have to suck it up and shoot, shoot, shoot! If you are slow right now, something's off.
All year, my studio has been marketing, advertising, building up the calendar. Our business, like most photography studios, is seasonal. The goal is to get as much through the pipeline as possible.
It's very easy this time of year to be so busy we don't see the fall creeping up on us. For me, fall is family-portrait month, and sometimes I lose track of it. October and November in the Midwest are also sketchy. It can be 65 degrees and gorgeous, or it can rain almost every day. We had that happen one month. I had 70-plus family portraits scheduled for October, and it rained 28 of 31 days. It was insane. Needless to say, our sales were garbage.