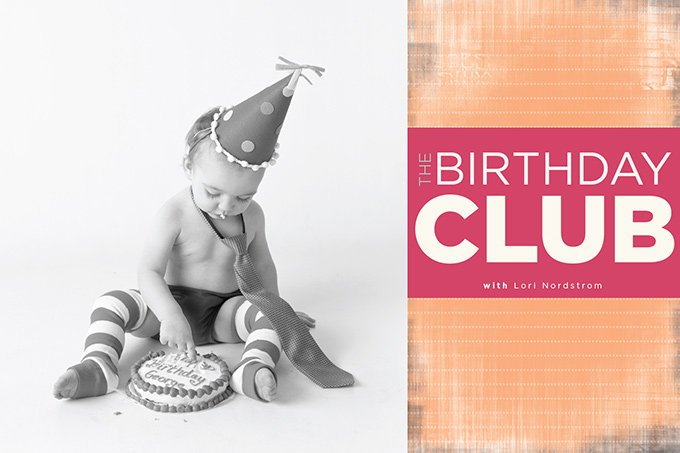 The Birthday Club
Years ago I became known as a maternity and baby photographer. That led to baby's-first-year sessions, and I soon found that clients weren't coming back in on a regular basis. Usually I'd see them again only when they had more babies. Sometimes I'd see them a few years later for a family portrait session or even during one of our studio specials or mini-sessions, but I wasn't doing a good job keeping up with clients or encouraging them to come back regularly. I also knew that photographing kids was my first love. That's why I started in the business. I wanted those kids back as they grew, and continue to photograph ages and milestones. So the "Birthday Club" was created.
Our Birthday Club is a promotion that any baby or child I photograph is automatically entered in. Every year during the month of the child's birthday, the birthday kid gets a free session. Yes, there are circumstances in which the word free can work against you. However, I've found that the Birthday Club has offered a way to honor our clients, say thank you for their business, allow me to reach out to them annually and create yearly revenue that I was previously missing out on.
Want to read this photography training article? Log in and launch this free photography training magazine // August 2014 issue or create a free account by clicking here.