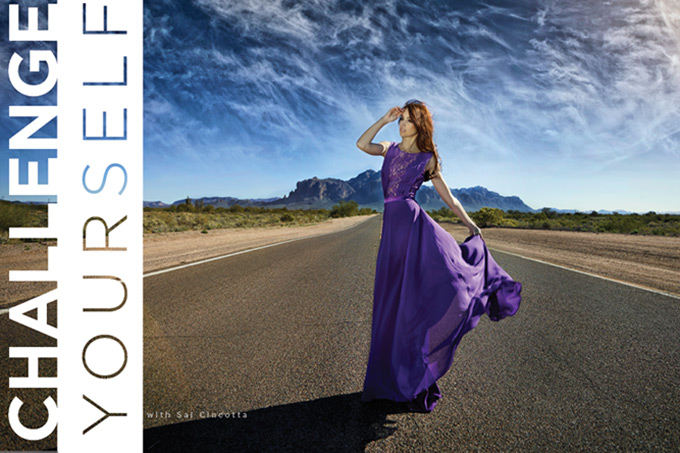 Challenge Yourself with Sal Cincotta
Seems like we all get a little antsy this time of year. Most photographers I know experience a slow season around this time. What you do with this down time can dramatically impact you and your business in the year ahead. And by impact, I am talking financials.
As I have grown my business over the years, my down time has grown ever more productive. For the past six years, I have devoted my down time to marketing strategies. (That has paid off tenfold. Today, we have a new 12,000-square-foot building, shoot 40 to 50 weddings per year, and do around 100 seniors and portraits.)
This year, I wanted to focus less on "business" and more on the craft. You know, that thing we do that keeps the lights on.
I have to admit, figuring out how to challenge myself was no easy task. Not because I know it all. Far from it—I am a lifer! I love learning. It's my passion. It was a challenge because I am comfortable. I have my rhythm, my way of doing things, and it works. The success of our studio is proof it works. You have to know what I mean. Are you comfortable? Do you hate change? I think we all do. And hell, if it ain't broke, well, you know the saying.
But I had to find a way to really challenge myself to get out of my comfort zone this off- season. So I thought, what do I hate doing, what makes me uncomfortable?
I hate shooting indoors with studio lights.
I hate using alternate light sources outdoors—slows me down. I don't experiment enough.