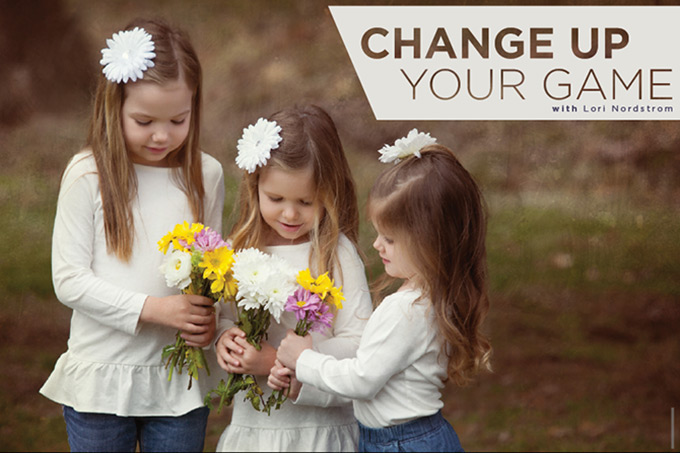 Change your game with Lori Nordstrom
There is never a wrong time to change up your game, but it seems that the first of the year always brings new ideas and a need for something fresh. I like to look at my year in advance, and think about the things I need to do to take care of my old clients, and bring in new ones. One way to do both is to offer something new.
Getting a new product or product line to offer gives me an excuse to contact past clients. By adding something different to the mix, I also might attract a different segment of the market that I wasn't able to reach before, or open up a new networking opportunity.
Many years ago, I decided I wanted to sell wall groupings to each and every client I worked with. Wall groupings were my "thing"! But as time went on, I knew that I had to up my game again. It wasn't enough to just have wall groupings on my menu. I needed to start educating my clients about the possibilities for their homes, their decor style and their lifestyle.
I invested in a sales presentation and studio management software called PreeVu so I could easily show clients what a framed or canvas grouping would look like on their own walls at home. But I realized that having this available wasn't enough—I needed to talk about it and get clients excited about it! I began to call my favorite clients to tell them about this state-of-the- art design software that I was so excited about. I told them I'd love for them to take a few snapshots of their walls at home so I could show off my new thing. I also offered to design something from their last session, and send it over for their feedback.