Client Attraction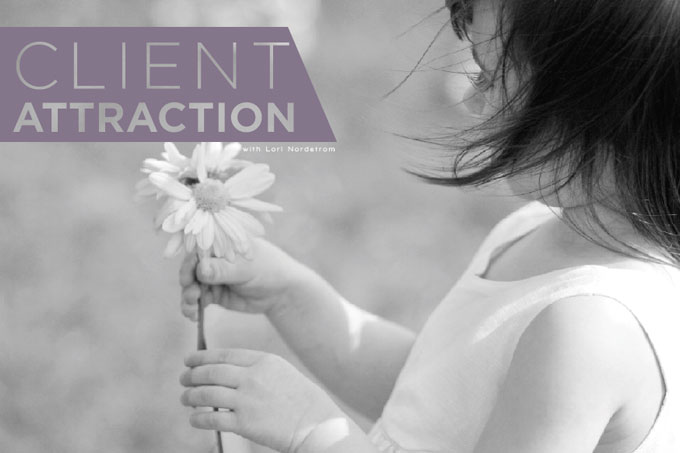 Client attraction is a current buzz-term for attracting new clients in your target market. Trendy phrase or not, it is important to any small business owner. We all go through phases of busy and slow, or too busy with the wrong type of client. Client attraction is marketing, but it's marketing focused on your target client base, and these days it has much more to do with networking—being in the right places and in front of the right people—than it does with creating the right mailing or ad campaign.
Don't let the thought of getting out from behind your computer to start networking hurt your brain. Let's start there, behind your computer.
Want to read this article? Log in and launch this free photography training magazine // July 2013 issue.