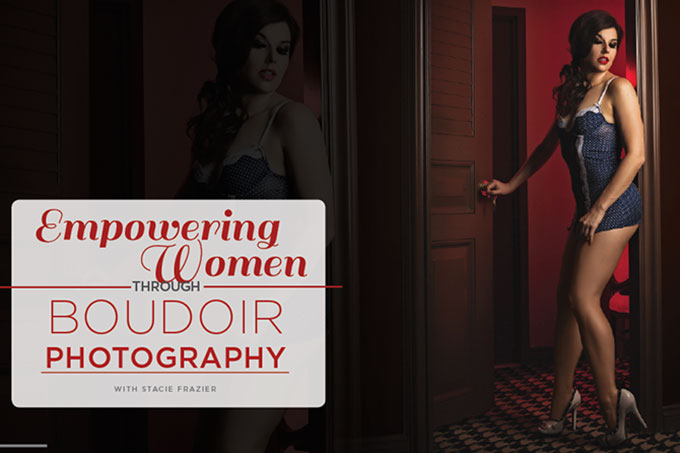 empowering through boudoir
As boudoir photographers, we have the unique opportunity to empower our clients to be their sexiest, most confident selves possible. Women come to us yearning to find that spark within that has been beaten down by not just the media but by day-to-day life. Women are trained to be the good girl: humble, quiet, avoid making a scene. The end result? Complete discomfort in our own skin! Everything that makes us individual and uniquely feminine is suppressed, and we find ourselves shrouded in self-doubt. By the time your client arrives at her session, she's ready to overcome all that—with you as her guide.
Without us even trying, a boudoir session presents organic opportunities for empowerment. From the primping and pampering through hair and makeup, the carefully curated lingerie and jewelry she adorns, the sexy poses you coach her in, to even the sensual ambiance in your boudoir studio—all these things contribute to that empowerment.
But how to achieve even better, farther-reaching impact? Read on.