Getting Published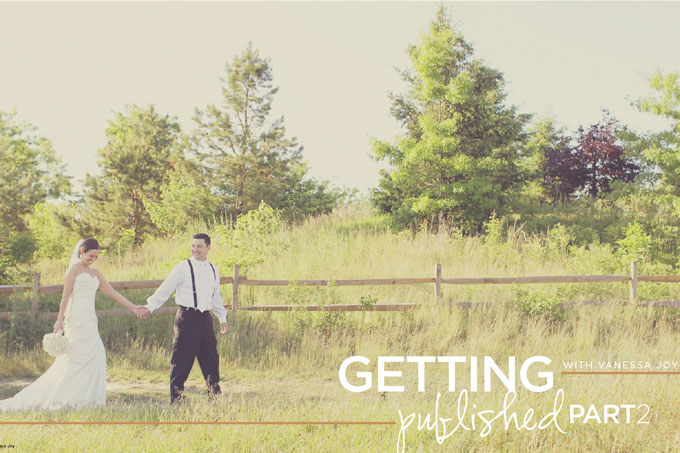 There are four typical ways to submit your work to blogs and magazines (not including a chance encounter with the photo editor). The most popular methods are via direct mail, email, a third-party service, and through the publisher's website submission form.
Submitting via direct mail is the method I used the first time. Because of the time and cost, I likely won't submit that way again. That's not to say that you shouldn't. Because most people submit electronically, submitting via snail mail just might set you apart. Here's how to do it.
Submit three to five weddings to your chosen publications (we'll talk about exclusivity policies and ethics later) using a large manila envelope so that your mail stands out (you can even decorate it).