getting your photography published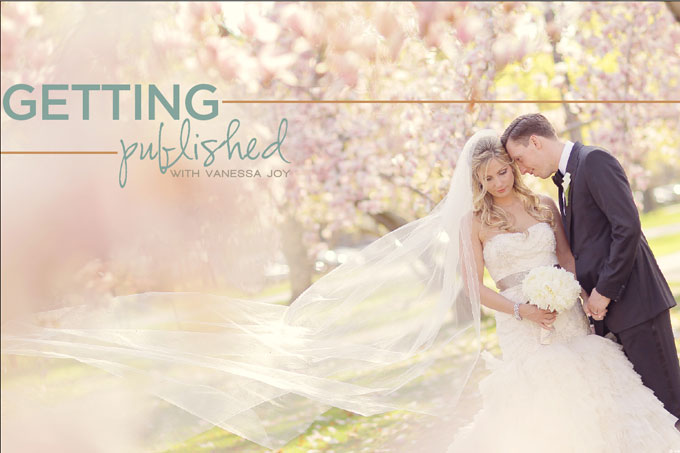 I remember the first time that I got an acceptance email telling me that one of my weddings was going to be published. I was still an elementary school Spanish teacher at the time, and still in my first year since starting my company, Vanessa Joy Photography. I was so elated when I read that I was going to be published in Destination Weddings & Honeymoons magazine, a nationally distributed magazine, that I actually went skipping into the hallway of the school and did a cartwheel. Luckily no one saw me, so I'm still quite glad I did that cartwheel.
Having your work recognized in prominent blogs and magazines adds credibility to your business and gets your work in front of potential clients. So far, I've been published in over 25 magazines, have had my photos on the cover of five magazines, and been featured on over 60 blogs, so I've been able to really track the effects on my business. I can tell you the juice is worth the squeeze. From these publications, I've generated leads, bookings, prestige, free advertising, new vendor relationships, and, yes, a confidence boost that I think every artist needs now and then.