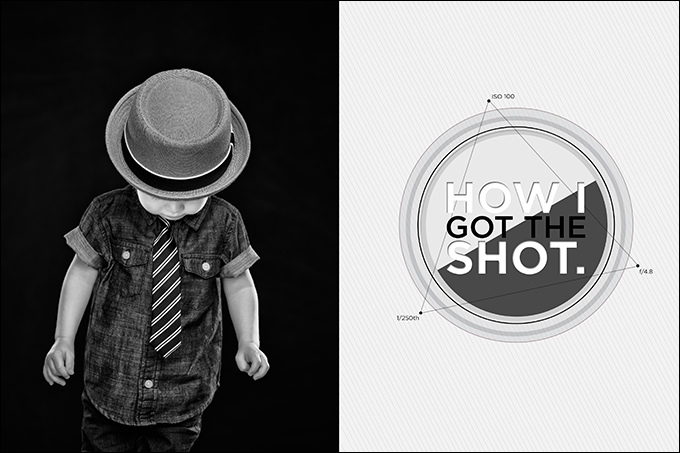 How I Got The Shot Sal Cincotta
This month's editorial is all about babies. Just to be completely transparent, this subject is not in my wheelhouse. I am not a baby photographer, and I take my hat off to those of you with the patience to do it. Never one to shy away from a challenge, this month, I had my good friends bring in their son Benjamin, who is adorable and easy to work with. However, I quickly found that the pace of working with children can be challenging, even for this most seasoned vet. I mean, I am all about pace, direction, getting the shot and moving on to the next. Not so when working with children. You get what they give you. Sometimes it's gold; other times, it's, well, complete crap.
This shoot was incredible for me because it really pushed me to work on something I personally have no interest in. I photograph children, but it's just not something I am passionate about. Too often, people think because we have cameras we shoot everything. After this shoot, I realized more than ever that focusing on your area of expertise is the best way to go. Be an expert, not a jack-of-all-trades.
Concept
The concept was a little rough around the edges. We knew we wanted something trendy, even a little hipster. The girls headed off to The Children's Place and picked up a hat, tie and denim shirt. The original thought was to have Ben shirtless with a bowtie and a hat, but that changed once we really got into it and looked at everything together.
Side note: There was a big debate going into this shoot on the definition of a "baby." Ben is 17 months old. Online research revealed that a baby can be anywhere from newborn up to 2 years old, but more commonly, babies are considered babies up to around a year old. So, maybe we bent the rules a little, but the challenge was on.
Location
We shot this in our studio in O'fallon, IL. Nothing over the top. We shot this on a gray backdrop, and, since Ben was in all blue, we felt keeping the background somewhat low-key would pop Ben off the background.
Lighting
What's funny about this shoot is that I wanted to do something different with lighting and I thought to myself, "Are we overcomplicating this shoot? Why do we need so much light?" After I took my first frame, I realized how adding this many lights could really create an amazing image. I don't normally use this many lights, but now, my mind is racing on how I can add more lights to my portraits and create a really distinctive look. The crazy thing is, when you look at the shot, it doesn't look overlighted; in fact, I really could have added another light or two.
We used five lights. We had two edge lights from behind with grids on them, one light above for a hair light, and then an octobox and stripbox in the front. If I had to do it over again, I would probably add one more light, at a minimum, and fire it into the background to create a natural vignette.
Gear
Camera // Hasselblad H5D-50c
Lens // Hasselblad 100mm
Settings // 1/250th @ f4.8, ISO100
Lights // 3 Profoto B1's and 2 Profoto D1's
Modifiers // Profoto Octabox, Profoto Beauty Dish with grid, Profoto Zoom Reflector and grids and Profoto 1×4 Stripbox
Closing
This was truly a fun and challenging shoot, and after all is said and done, I am very happy with the results. The additional lights really made these images stand out. A lot of baby portraits I see are usually in baskets, topless or sleeping, and that's just not my style of photography—it never will be. I was out to create something interesting for the client and do something that matches my brand and style of photography.
Deciding on the best of the many great shots we got of Ben was no easy task. We went through several rounds of internal voting. My vote was for the one you see here of Ben looking at the camera and smiling with his hat tilted back. Something about his expression and the edit I just loved, but ultimately, the one of him looking down in black and white won out with the staff here. You win some, you lose some. Having choices is never a bad thing.
Get out there and make it happen.