Limited Edition Photography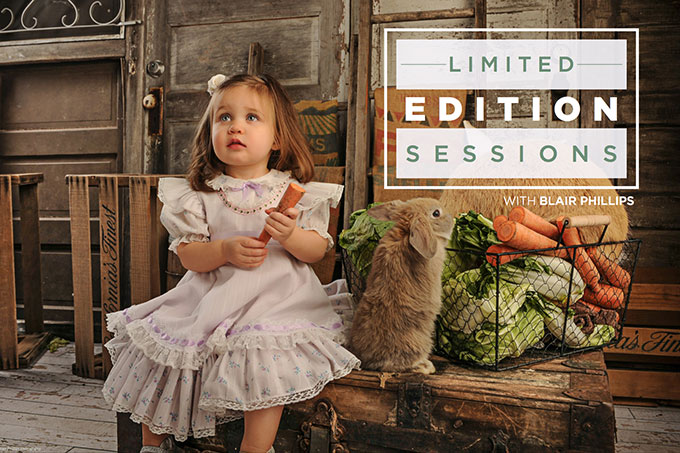 Here at our studio, we offer a series of four to six Limited Edition Series to our current and potential clients each year. These are mini sessions held on Saturdays (when we're normally closed) and last 15 minutes each. They are themed sessions with matching themed sets, and some have outfits to match. These sets are totally one-of-a-kind, giving them an exclusive allure.
When my wife approached me about this idea a few years ago, I wasn't sold. I didn't want to be the "volume," "in and out," "quick" photographer. I was afraid that by offering mini sessions, it would cheapen our brand and my current clients would get offended that we would offer a cheaper product for one day in the studio when they paid up to 50 percent more just a few months ago for a full session. After careful consideration and planning, we came up with Limited Edition Series. Suzanne, my wife, got the idea of the term limited edition from a certain brand of candles she loves. She was always purchasing these candles because they were one-of-a-kind. They were a must-have, impulsive buy. (We often watch other powerful national brands' marketing, and use the same concepts in our studio.) We added the word series because there would be a series of sessions in one year.