Phase One IQ260 In the Field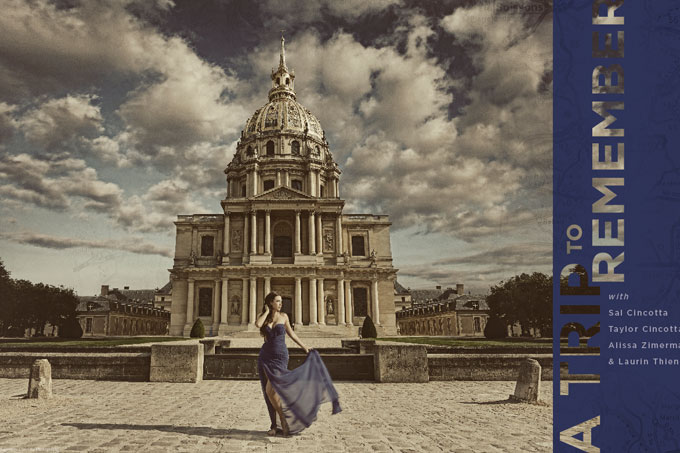 Recently we taught a workshop in London. During that trip, we took the team on a vacation to Paris, where we rented an apartment for a week and just bonded. Part of that bonding experience was the several photo shoots we all did together.
We all had our own creative ideas and concepts that we tried to flush out beforehand. I thought it was important for everyone to have an experience in front of the camera—more importantly, in front of my camera. The team has to understand what it's like to be in the shoes of our clients. From direction to planning to wardrobe to the actual shoot—what's it like to work one on one with Sal? This article explores that from several different points of view.
Sal's Goal
I wanted to create something worthy of print competition. I wanted to build my portfolio. And I wanted to give everyone an experience and an image they would remember forever. There was a lot of pressure on me to perform. My team has seen my work for other clients, but they have not had the opportunity to be one on one with me—with the added pressure of knowing I was not shooting for fun. I was shooting with purpose. There was definitely pressure on all of us.
In the following sections, we will explore each person's individual experience. As I am writing this, I really only know what they have told me, and have not filtered or monitored their thoughts. For me, as it should be for you, it will be interesting to see what kind of experience they had.