// Photography Business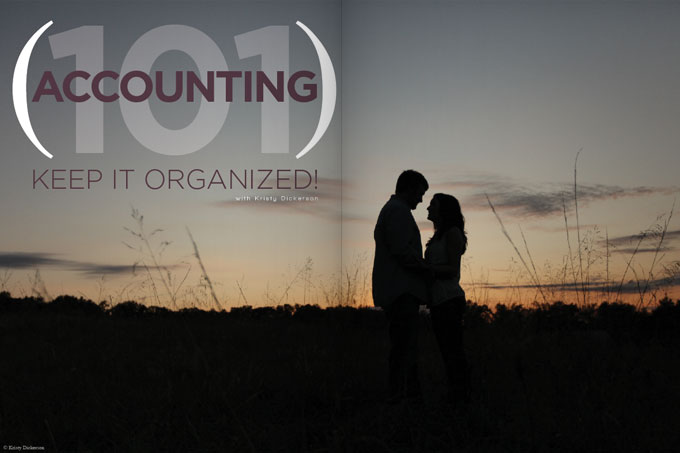 I am going to start off by saying that for any specific questions about accounting as it pertains to your business and state, you need to speak with a local CPA. I have a degree in Business Finance, but hiring a CPA is crucial for anyone who owns a business. You can choose to do your own bookkeeping, however, laws constantly change and hiring a CPA for reference and annual filing, in my opinion, is a necessity. I am going to give you general pointers and show you how to organize the booking side of your business. This is one area that everyone struggles with and it will continue to be a struggle and headache until you take the time to make things happen.
Day-to-day bookkeeping is something that you can outsource or choose to do on your own. Depending on the volume of your revenue the capital might not be there to outsource. A lot of photographers are
scared of this aspect of their business, but this part of your business is what you should know the best – how to look at ROI, how to see your net profit on a job, etc. Without knowing these vital aspects of your
business you are driving blindly through the year. When you choose to open a photography studio you are a business owner first and a photographer second.