Photography business how to | Fall Events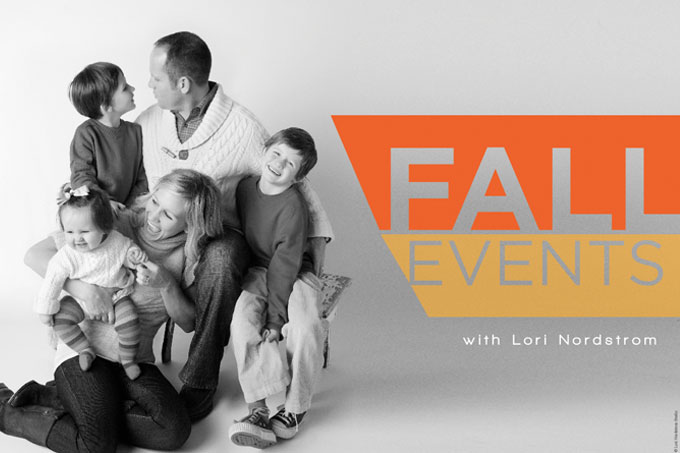 It's the time of year when photographers are getting busy gearing up for the crazy fall and holiday season. Many portrait photographers make over half of their income during the fourth quarter of the year. Having a plan for fall is crucial to making it a success and being sure that your own Christmas is merry.
If you're like me, you may have learned the hard way that you should set up a plan, a schedule and a system for this time of year. After years of working right up until Christmas Day, I now create deadlines for holiday cards and gifts. We all want our clients to be able to give our photography as gifts, which means they have to be in mailboxes on time. I've learned over the years to start promoting early.
I started promoting Thanksgiving cards and a Thanksgiving event years ago, inspired by my photographer friend Kay Eskridge. I loved the idea, and immediately implemented a "Thankful" event in our studio. The idea behind it is: "Let your friends and family know that you're thankful for them—before the rush of the holiday season." We created a line of Thanksgiving cards that say just that, along with Christmas cards carrying sentiments like "We're thankful
for you and wanted to let you know before the busy rush of the Christmas season." Clients get excited about getting this task out of the way. During our Thankful event, we not only promote the idea of Thanksgiving cards, but also the fact that our clients can check gifts off their list
by purchasing early. We offer specials on tabletop frames, Kotori photo jewelry and holiday- themed frames from Wild Sorbet. Our clients love the gift suggestions.