Photography Business HowTo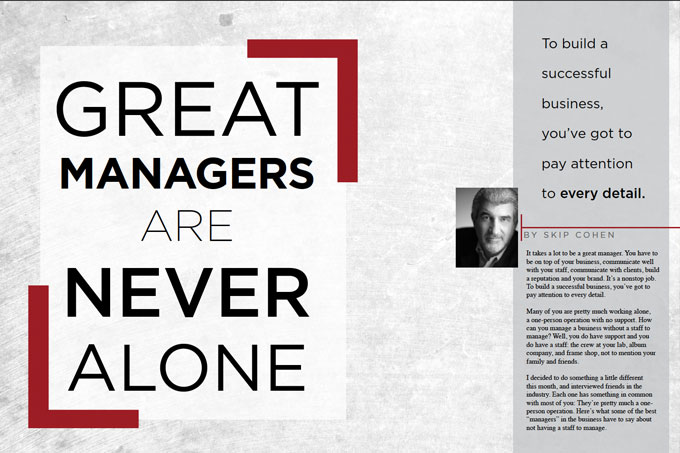 It takes a lot to be a great manager. You have to be on top of your business, communicate well with your staff, communicate with clients, build a reputation and your brand. It's a nonstop job. To build a successful business, you've got to pay attention to every detail.
Many of you are pretty much working alone,
a one-person operation with no support. How can you manage a business without a staff to manage? Well, you do have support and you do have a staff: the crew at your lab, album company, and frame shop, not to mention your family and friends.
I decided to do something a little different
this month, and interviewed friends in the industry. Each one has something in common with most of you: They're pretty much a one- person operation. Here's what some of the best "managers" in the business have to say about not having a staff to manage.