Photography How To Pose Groups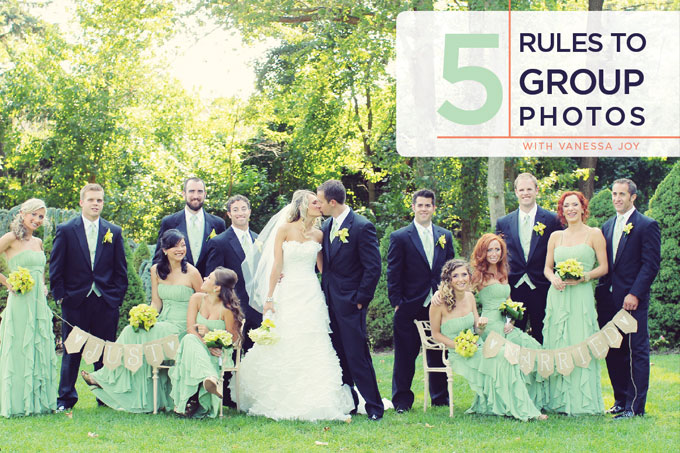 A wedding photographer is expected to be a jack-of-all-trades. We need to know how to take pictures of almost every type of genre of photography, from still life to real life, photojournalism to portraiture, and everything in between. Needless to say, we all have our strong and weak areas, our favorites and least favorites.
My own least favorite is posing groups. Whether it's families, bridal parties or a group of college friends at the reception, group photos are definitely not my favorite. But it doesn't matter, because every picture we hand our clients needs to be representative of our brand and the quality of work we've promised them. Here, in just a few easy steps, are my five rules for group photos.
GET THE RIGHT LIGHT.
This is really the first rule for any photograph you take. With groups, though, it plays an even more important role because it's extremely easy to have half of the group in great light while the other is lost in the dark.
Regardless of how you choose to light the photograph, just make sure it's even, that one side isn't darker than the other (a common mistake, especially when lighting with a flash). Choose a location where you can get an even bounce off your flash, where you can set up lights evenly or where the sun is casting even light and shadows. You'll be happy when it's time for editing and you don't need to recover the highlights from one side of the photos and de-noise the shadows in the other.