//Photography Ring Lights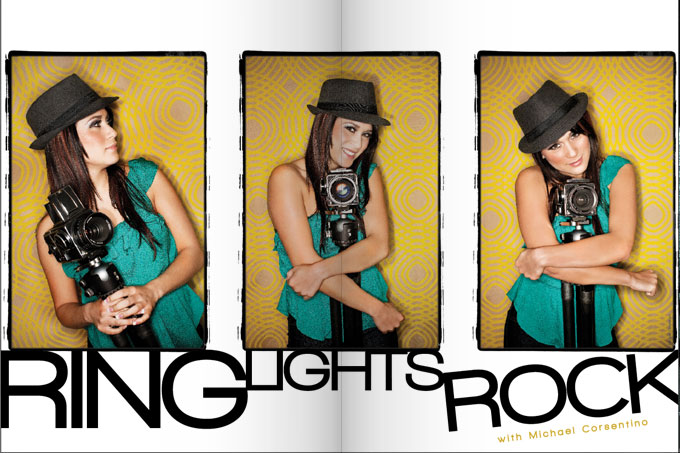 When it comes to creating X-factor portraits I want every tool, technique and resource I have at my disposal. The right location, set or backdrop, great lighting and post processing all play an important role in the creation of the final look.
What do I mean by an "X-factor" portrait? X-factor portraits should have an intangible quality that leaves people saying, "Wow!" They should have something different and extra special about them–a coolness, pizzazz or sexiness that's hard to put your finger on but that you can't help noticing.
One of my favorite ways to create portraits that achieve this extra-special quality is with the use of lighting. Choosing lights with the best qualities for the task at hand, which modifiers to use to shape and control the light, and the right lighting pattern to use for the look I'm after is definitely determined on a case-by-case basis. Each choice yields different results that impact the feeling of the image one way or the other. Lighting is not a one-size-fits-all game so no one set of choices works for every situation.