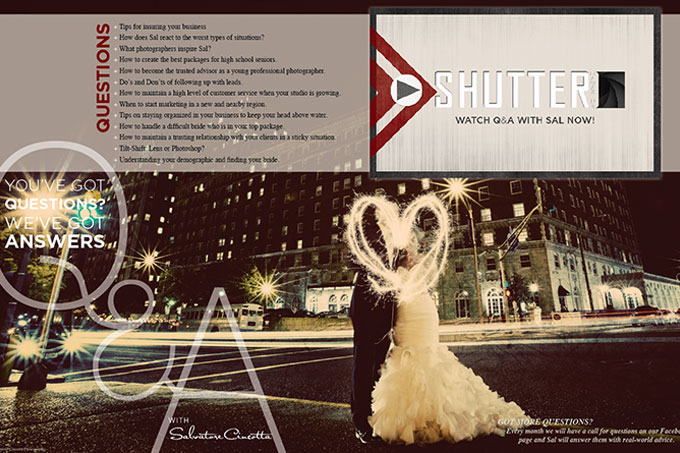 photography training Q&A
Tips for insuring your business
+ How does Sal react to the worst types of situations?
+ What photographers inspire Sal?
+ How to create the best packages for high school seniors.
+ How to become the trusted advisor as a young professional photographer.
+ Do's and Don'ts of following up with leads.
+ How to maintain a high level of customer service when your studio is growing. + When to start marketing in a new and nearby region.
+ Tips on staying organized in your business to keep your head above water.
+ How to handle a difficult bride who is in your top package.
+ How to maintain a trusting relationship with your clients in a sticky situation.
+ Tilt-Shift: Lens or Photoshop?
+ Understanding your demographic and finding your bride.