Photography Tutorials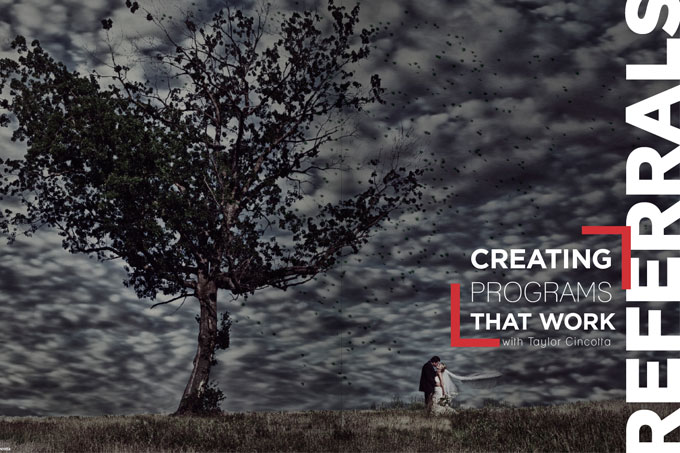 As artists, most of us rely on a referral network of some kind for our leads. I'd like to expand on how we utilize our referral network and provide additional ideas for you and your studio!
At our studio, we have three basic categories of referrals: vendors, clients, and tradeshows or advertising referrals. Each category requires its own marketing strategy and implementation.
For weddings this includes hair stylists, reception halls, churches, planners and DJs. For portraits it could include a local clothing store, your church or interior designers.
Treat your vendors like gold! We block an afternoon at our studio to welcome the staff of vendors who refer to us for a free headshot and even a team photo. We shoot it all for free, edit the images and give them to the vendor on a disc to use for their website and marketing material. All we ask is that they give us the photo credit.
Something as simple and easy as this goes a long way with your vendors. We will also do product shoots for high-end toy stores, food pictures for catering halls…anything they need we do it for free! They won't have a choice but to love you, and if they love you, they will definitely refer you!