//Photography Websites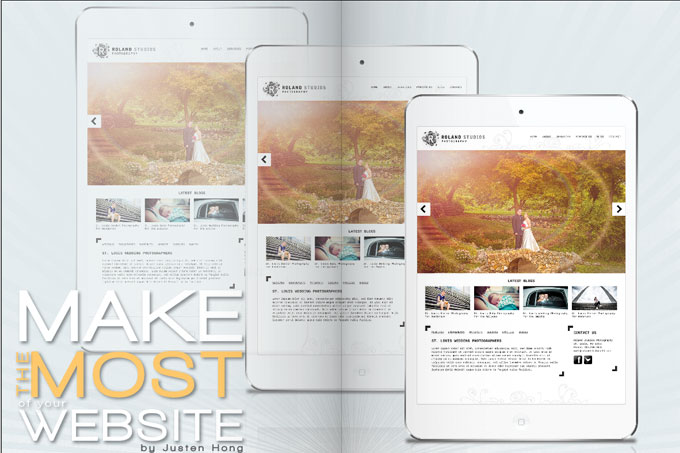 As a professional photographer your number one marketing and advertising tool, without question, is your website. Potential clients should be able to find it on search engines. It should be viewable on all devices and computers and display properly in all browsers. It should showcase your best work, reflect your image and brand, and it should be user friendly. Following is the recipe for a successful website.
If you have a 100 percent Flash-based website, it is WAY OVERDUE for an upgrade!
Why? First, Flash-based websites are not as search-engine friendly as other platforms. Second, tablets like iPads, smart phones and other devices can't see your website PERIOD. More and more surfing is occurring on these devices; statistics show that by 2014 more Internet surfing will occur on mobile devices than on laptops and desktop computers.
This means if someone is searching for a photographer in your area on a mobile device or tablet, and they visit your Flash-based website, they will see nothing and there is a good possibility they will never come back. Your website must be built so all users can see it, no matter what type of device they use.
Want to read this article? Log in and launch this free photography training magazine // March 2013 issue.