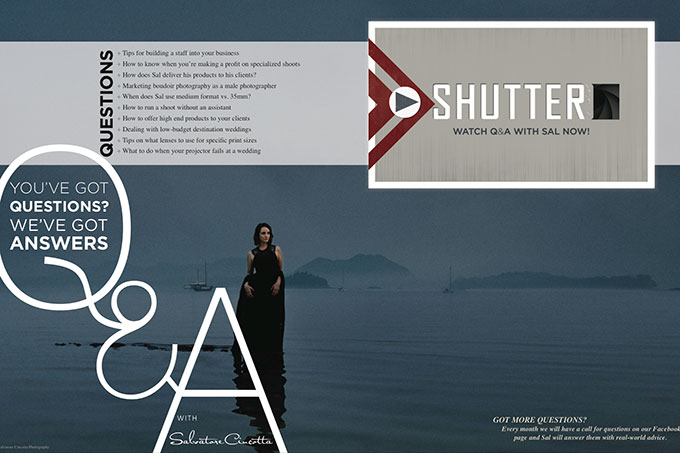 Questions this month.
+ Tips for building a staff into your business
+ How to know when you're making a profit on specialized shoots + How does Sal deliver his products to his clients?
+ Marketing boudoir photography as a male photographer
+ When does Sal use medium format vs. 35mm?
+ How to run a shoot without an assistant
+ How to offer high end products to your clients
+ Dealing with low-budget destination weddings
+ Tips on what lenses to use for specific print sizes
+ What to do when your projector fails at a wedding
Want to read this photography training article? Log in and launch this free photography training magazine // April 2014 issue.