// Selling more portraits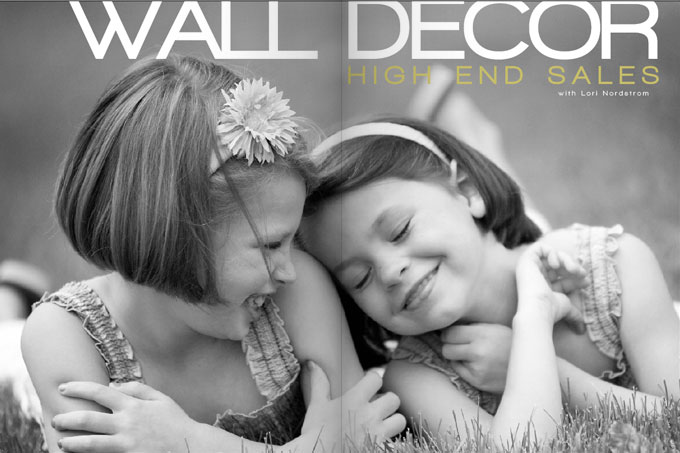 Want to sell more wall portraits? We all have heard the phrase, "Show what you want to sell." But what does that really mean? Taken literally, it would mean if you want to sell for the wall, you should only show wall portraits, or wall groupings. If you don't have a studio location, this is hard to do. Even with a studio location, showing lots of wall groupings can require a big investment.
Even though I have a retail studio, I like to work on location. I enjoy being in my clients' homes, helping them with clothing suggestions and choosing personal props for their session. I also enjoy walking through their homes and making suggestions for where to hang their portraits. By doing this, and then designing for them in PreeVu Software, I can "show" my clients what I want to sell by showing and suggesting wall portraits or wall groupings right on their own walls. This is even more powerful than your client walking into your studio and seeing a wall grouping that showcases another family. I've learned that an order appointment in my client's home, with only a laptop, can lead to very high sales, because the process is customized for every person.