show it to sell it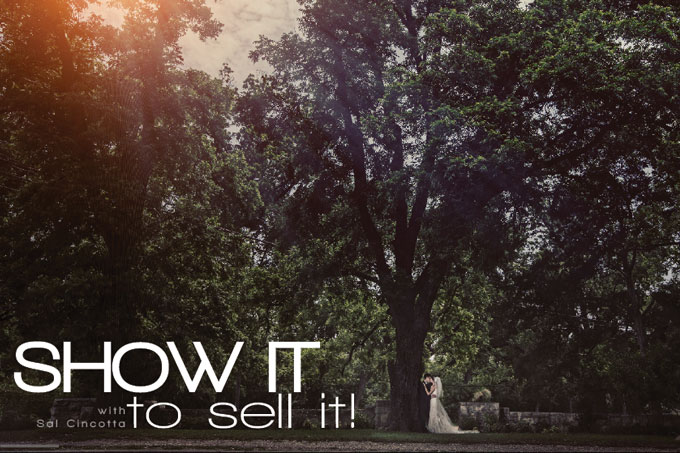 We've all heard this tired nugget: "If you want to sell it, you gotta show it!" In my experience, it's 100 percent accurate.
How can we expect clients to shell out hundreds or even thousands of dollars on a product that doesn't exist and can't be seen yet? It seems like common sense, but many professional photographers still just post images online, don't have samples to show, or, worse yet, just hand over a CD of images. And they often wonder why they are struggling.
You have to show it to sell it. That's Sales 101.
I can still remember when the lightbulb went off for me. We were early in our business and still trying to figure things out. In the beginning, we would post everything online. Seemed easy. Take the pictures, post them online, and the sales will start rolling in. Nothing could be further from the truth. We did this the first year, and nearly went out of business. The average engagement sale was about $125. The average post-wedding sale was nonexistent.