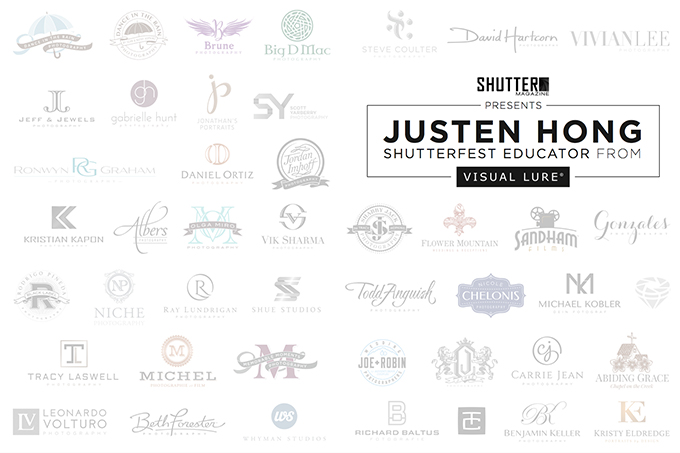 ShutterFest Educator: Justen Hong
Tell us a little about yourself and your studio?
I own and operate Visual Lure, a St. Louis-based logo-, graphic- and Web-design company that specializes in branding, marketing and search-engine optimization. I worked for a small marketing and design firm right out of college, and I founded Visual Lure in 2001. I grew up with an entrepreneurial father who owned his own company, and I learned from an early age how to run a successful business. To this day, I enjoy working mostly with other entrepreneurs and building a relationship with them so that we become mutually invested in the success of their business. My work is consistently being published in some of the most prestigious design publications, including internationally distributed Logo Talks II, The Big Book of Packaging and in five different LogoLounge books.
How did you get into design? is there a story here? did you leave a corporate job?
I have always been artistic. When I was a small child, I would build entire cities from blocks that would cover the entire living room floor. I was a pretty rambunctious kid, so my mother would always carry a box of crayons and paper in her purse to keep me occupied when I got restless. I would disappear into a piece of paper as I would color and draw. My mom also placed me in tons of art classes growing up, and she always supported and nurtured my artistic side. My first paying job was painting a Harley-Davidson sign that was cut out of metal. By the end of high school, I was drawing ad layouts for a small Chicago advertising firm. I've always known what I wanted to do. I graduated with a graphic-design and studio-art degree.