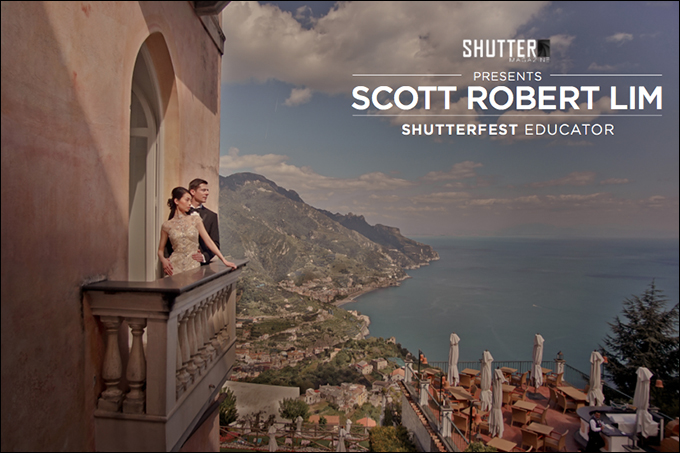 ShutterFest Educator: Scott Robert Lim
Tell us a little about yourself and your studio.
I'm a self-taught photographer, but was a graphic designer for 12 years before I started my photography career. I always thought of myself as more of an entrepreneur than an artist. Whenever there was an art project at school, I would never get a good grade, so I never saw myself as an artist because I can't draw worth a lick. However, with the advent of the computer and digital photography, I was able to translate my artistic skills into a medium more suited for my skill set. I always had a knack at selling, which has helped my photography career immensely. I also love talking and getting to know people, and I've always enjoyed teaching. I started teaching about eight years ago, and transitioned my career to education about five years ago. I realized I could not do both teaching and have a serious wedding photography career at the same time, especially if I wanted to spend quality time with my wife and two girls.
My greatest accomplishment is being married to my loving wife for more than 25 years. I feel so blessed my family got to celebrate our silver anniversary in Paris last summer, the birthplace of my photography career.