// The state of the industry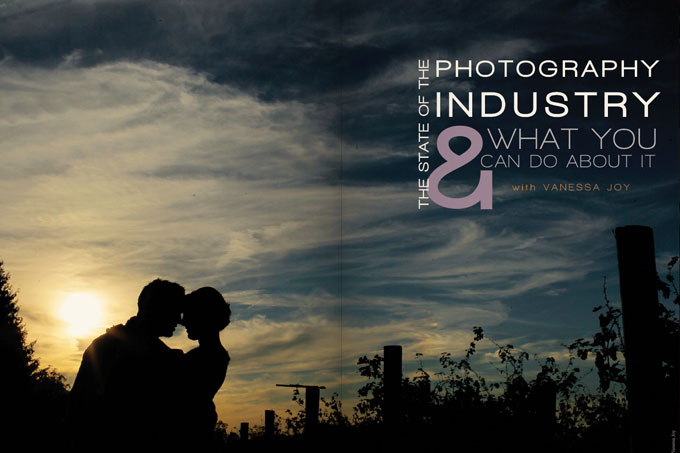 I remember my very first wedding couple, Danielle and Nathan, whose wedding was the first I photographed under my own company. It was a $2,000 shoot-and-burn job and to this day I still have a photograph of them in my online portfolio. Not because it's my best work, but because it means something to me. It helps me remember why I do what I do. Yes, it reminds me that I love photographing weddings, but it really reminds me of the kindness of the wedding photographer, Andres Valenzuela, who gave me that first job, and the kindness of the other wedding photographer, Kenny Kim, who took a chance on me and encouraged me to the point of starting my own business.
Do you have someone who took the time to teach you photography or helped you with your business? Even if it's the author of the book you read to teach yourself photography, or the photographer whose work first inspired you, somebody somewhere taught you most of what you know. So for us, it's time to pass it on. Now it's your turn.
Want to read this article? Log in and launch this free photography training magazine // March 2013 issue.