// Photography Training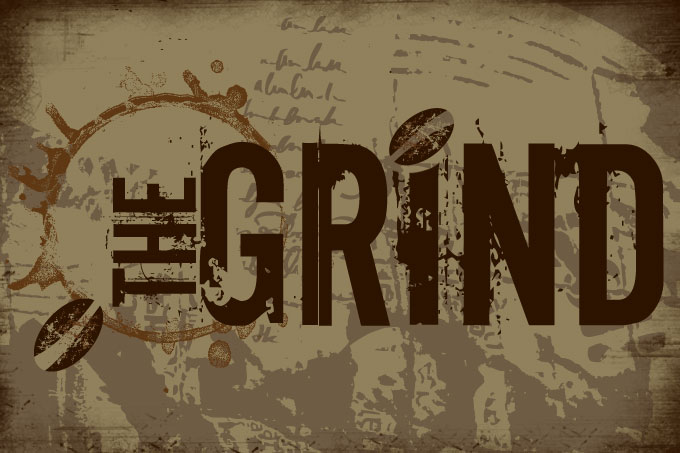 Welcome to my new column! Once a month seems like such a long time to wait for information. I mean, we dont just work on our business once a month. Our businesses are living things that need to be nurtured with information. Nothing beats real-time information for your business. So, with that in mind, we have launched The Grind. Now, it should be no secret to everyone that we have been very inspired by Sue Bryce and her passion for glamor photography. We are looking forward to putting our own spin on this amazing niche. Its hot! And it something so different for us it has Taylor and myself creatively firing on all cylinders.
What I would like to do is take you on a journey with us as we start up our own glamor line from the ground up. Just last week, we had our first planning meeting. What did we want the brand to be called? Would it be part of the main brand or would we launch something completely different. What would the shoots look like? I mean after all, we are known for outdoor photography in the elements. Sure, we know how to use studio lighting, but is that something we want to do here? What kind of props/furniture would we use, etc. See, when you are starting a new business, all these things matter. We are thinking about everything down to the color of the logo and boxes that prints will be delivered in.
Here is where we are today. We have scoured the internet, craigslist, ebay, and local thrift shops for vintage lingerie, old ornate couches, and other props that will lend themself to the brand. Today, the girls rented a truck to go on a scavenger hunt picking up all the new things we have for the studio. They came back with a ton of goodies that I can not wait to photograph. In addition, we have put out a casting call to all our old clients looking for 6-8 women looking to participate. We will give everyone a free 11×16 for participating and in return we can use their before and after images for promotional purposes. Next week, we have 8 shoots scheduled with women aged 25 to 55. We are working concepts and creative ideas with the clients and things are really starting to come together.
How about a name? Well, we wanted to build on the main brand and we came up with Allure by Salvatore. Colors and logo are still pending, we havent quite nailed it yet, but we are heading in the right direction.
How about the logo? I am sharing with you, my community, a mock up of several designs put together by our designer. I am curious what you think, so please weigh in. I know where we are leaning, but curious to hear from you. Sound off and let me know which one you like – there is a number next to each option.
Thank you for sharing this new venture with us. My goal is to teach everyone by sharing our plan and results as we grow and develop our new business. ~Sal