Final Cut Pro X Tutorial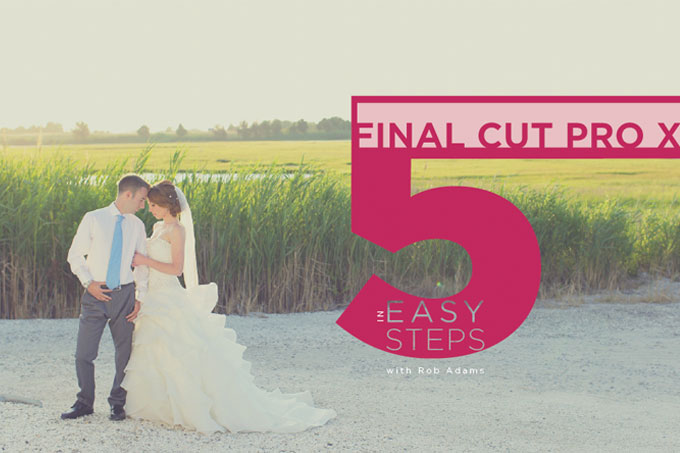 A good way to look at video editing is this: You really only need to know about 2 percent of what a program like PhotoShop or Lightroom can actually do in order to make a compelling video or film short. For the most part, I rarely use more than just the most basic functions of any video editing program when I make films.
All editing programs have the basic timeline interface in which you assemble portions of video clips you want to use, along with an inspector window to help you adjust some basic video and audio parameters to make it all work together. As far
as effects and filters go, if you know how to use PhotoShop actions, you've pretty much nailed the concept of using editing software. I recommend that newer editors start with Final Cut Pro X (FCPX for short) because it's more intuitive, and because I think it represents the future of video editing.
Here are a few simple steps to get you up and running in FCPX if you've never touched a video editor before.