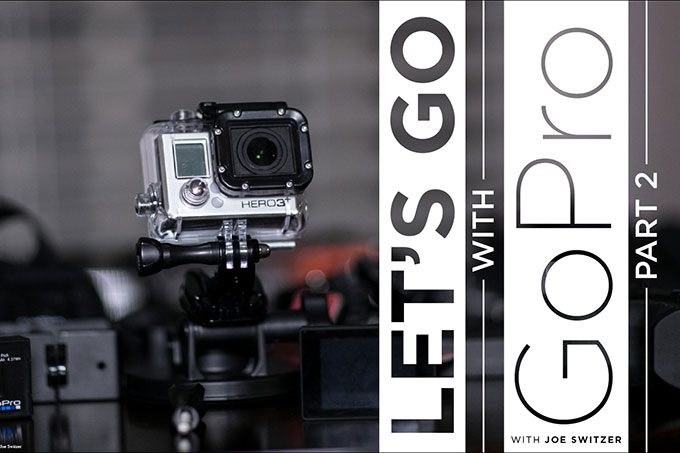 Let's Go With GoPro Part 2 : So You Have a GoPro. Now What?
What has changed since you bought your GoPro? Maybe it's still in the box, or perhaps you haven't purchased it yet. Some of you are using it for fun—good for you! This article is all about how I've used the GoPro in the past month on shoots for clients. I'll also show how you can avoid all my mistakes and implement Switzerfilm's GoPro success strategies to make better films and more money.
Why should you spend more of your hard-earned money for this fad of a camera? You already have a camera (or four) plus your 1080p iPhone. But the GoPro is not just another camera. It's the most versatile, fun OMG tool to hit the video world in years. Just like you have a monopod and a track and stabilization device, the GoPro allows you maximum flexibility for your films. It's your one tool in the bag that just flat out works in those situations when nothing else can do the job.