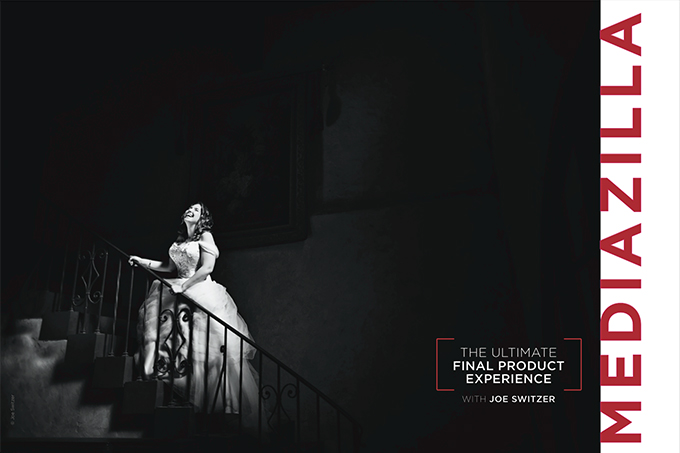 MediaZilla: Final Video Frontier?
How are you delivering your video product? All the filmmakers and photographers I know deliver their videos and slideshows in one of three ways. They burn to standard DVD or Blu-ray; export to a hard drive or jump drive; or, probably the most popular video deliverable solution these days, upload to Vimeo or YouTube. All of these methods have issues and are not perfect.
DVDs get scratched, causing them to start freezing and skipping. Hard drives and jump drives can fail, deleting their content.
Vimeo and YouTube have been popular solutions for most of us. The content is safe in the cloud, but with a caveat: You sacrifice the most important element of your business that Sal has been educating us on for years.