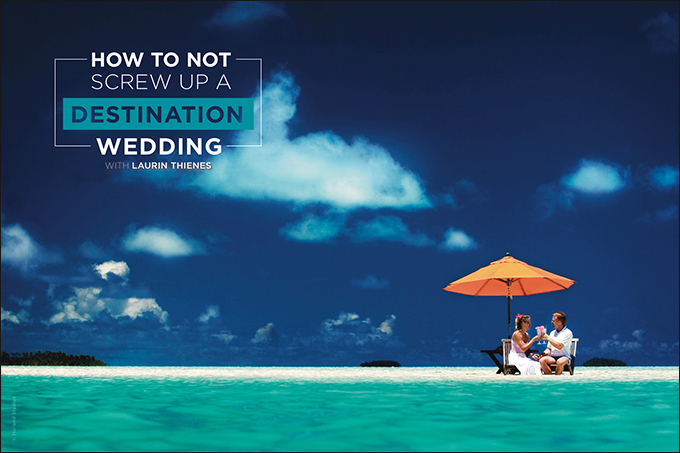 I can't count the number of photographers whose websites advertise them as a "destination wedding photographer." It always makes me laugh. The reality is, the majority of photographers who claim this do not specialize in destination weddings, and usually feel qualified after having photographed a friend's wedding in an exotic location.
There's nothing wrong with wanting to leverage the images you have from the location to help drive traffic to your website and blog. But what happens when those calls for destination weddings do come in? Are you prepared to actually take that call? I'd be willing to wager that many of you are not. I sure thought I could in the beginning. My first thought was, "Yay, vacation!"
Want to read this photography training article? Log in and launch this free photography training magazine // January 2015 issue or create a free account by clicking here.