Off camera flash for dramatic portraits is something we are known for.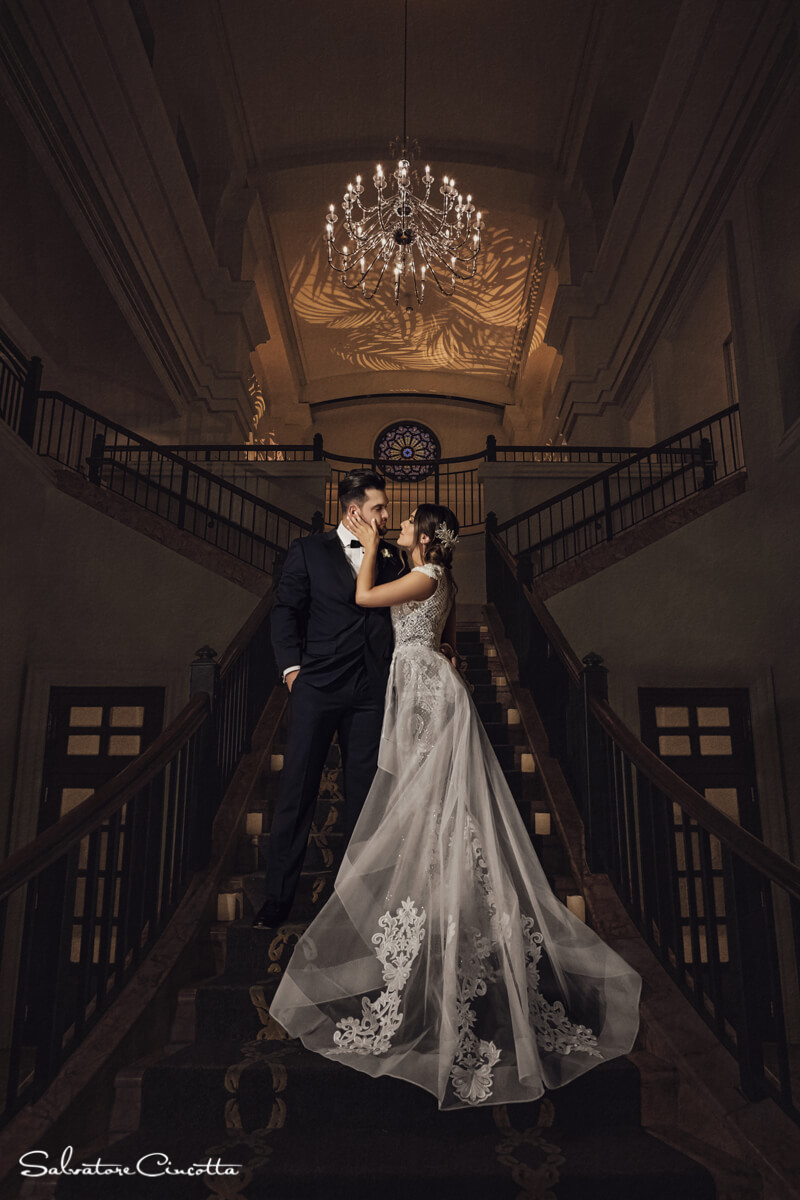 If you are a wedding photographer, you are always searching for the perfect shot for your clients. Each client, each scene presents different challenges.
In this shot, we took this during a wedding in Florida. As you are looking at this shot, to the right, there was a reception going on with hundreds of guests dancing and partying. I saw this gorgeous staircase and knew I needed to get a final shot of the night with the couple before I left.
Key to pulling this shot off was having everything ready before we put the couple in the shot.
So, I had my team help me set up the shot with some test shots.
As you can see, we had the light on a Manfrotto Nano Stand camera left. The light had to be elevated to ensure it was not coming from below the couple. This tends to look more like horror movie lighting vs light that is in the room. So, getting that light elevated is key to a more pleasing lighting pattern.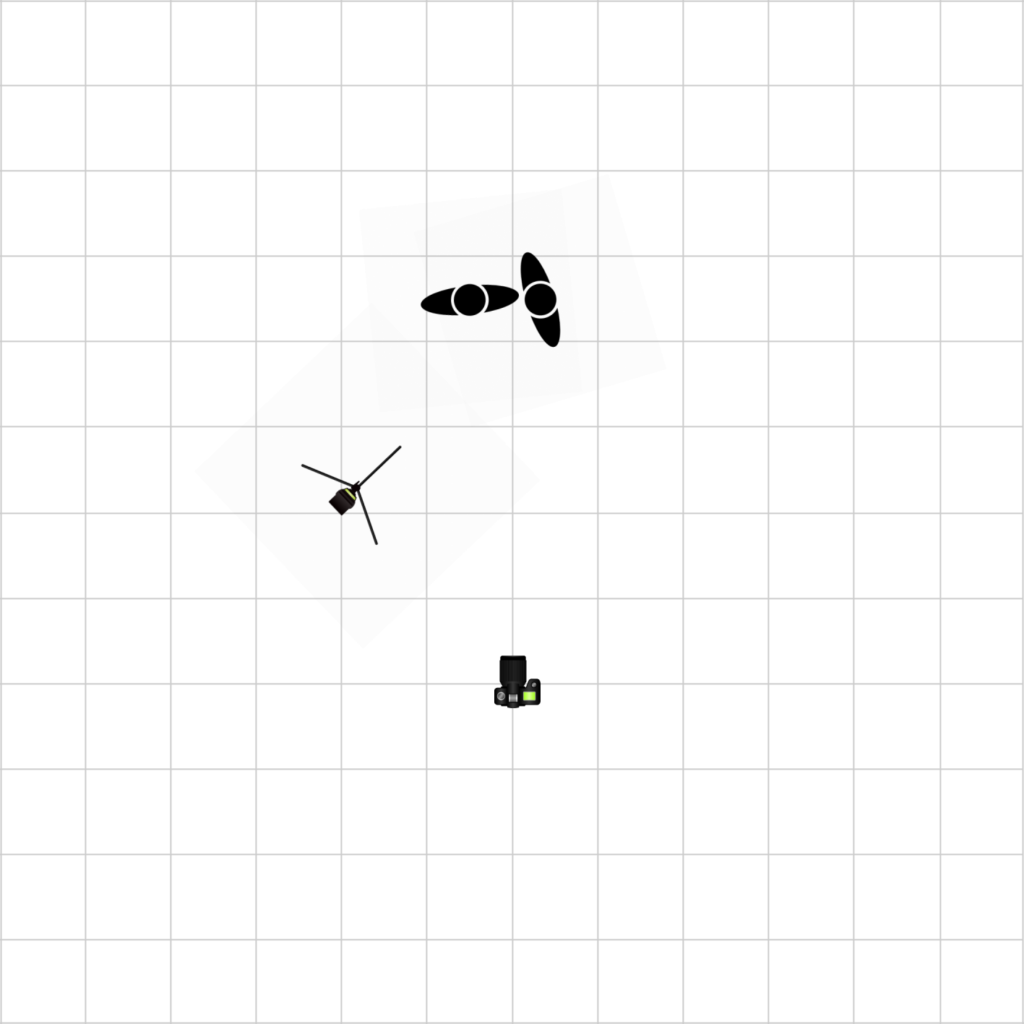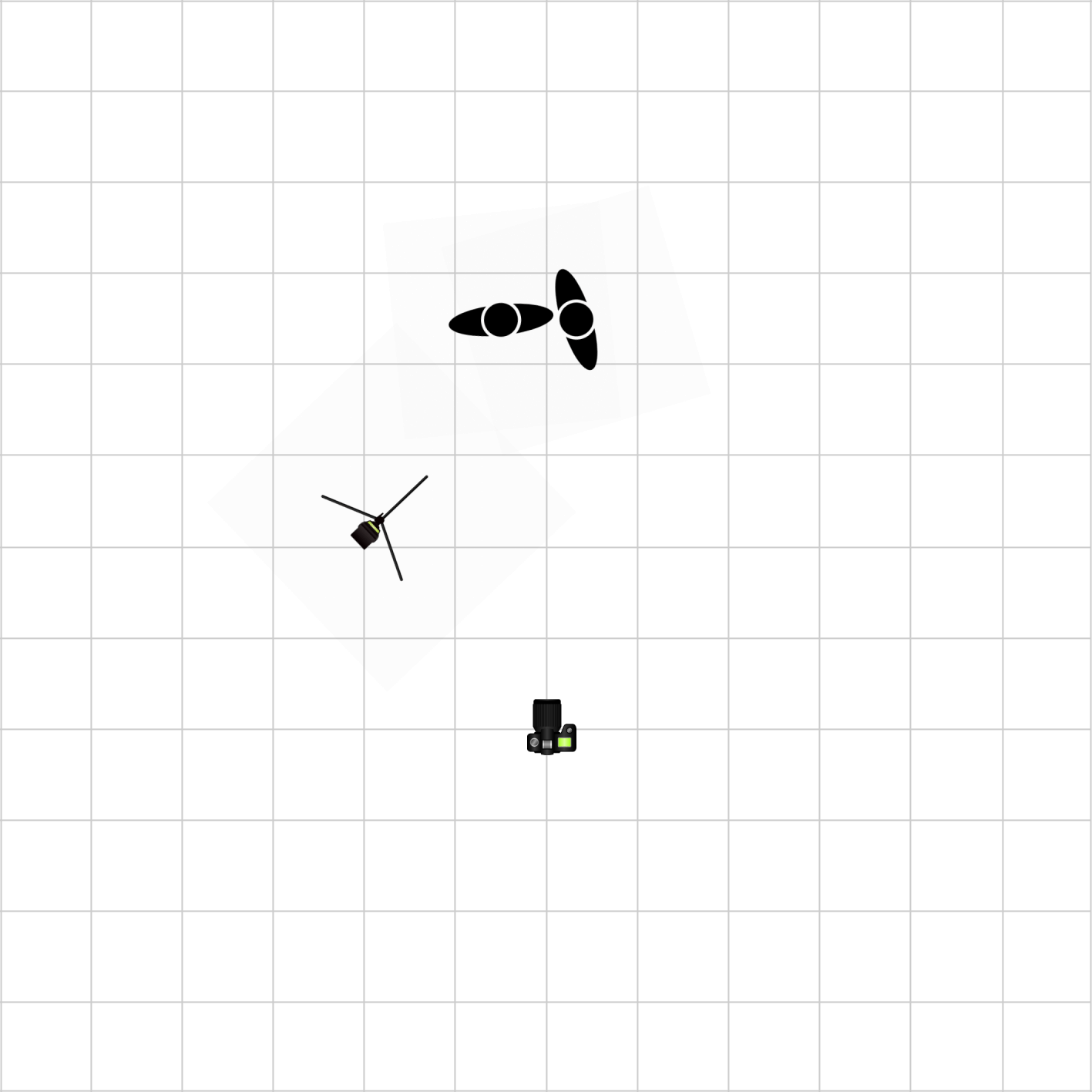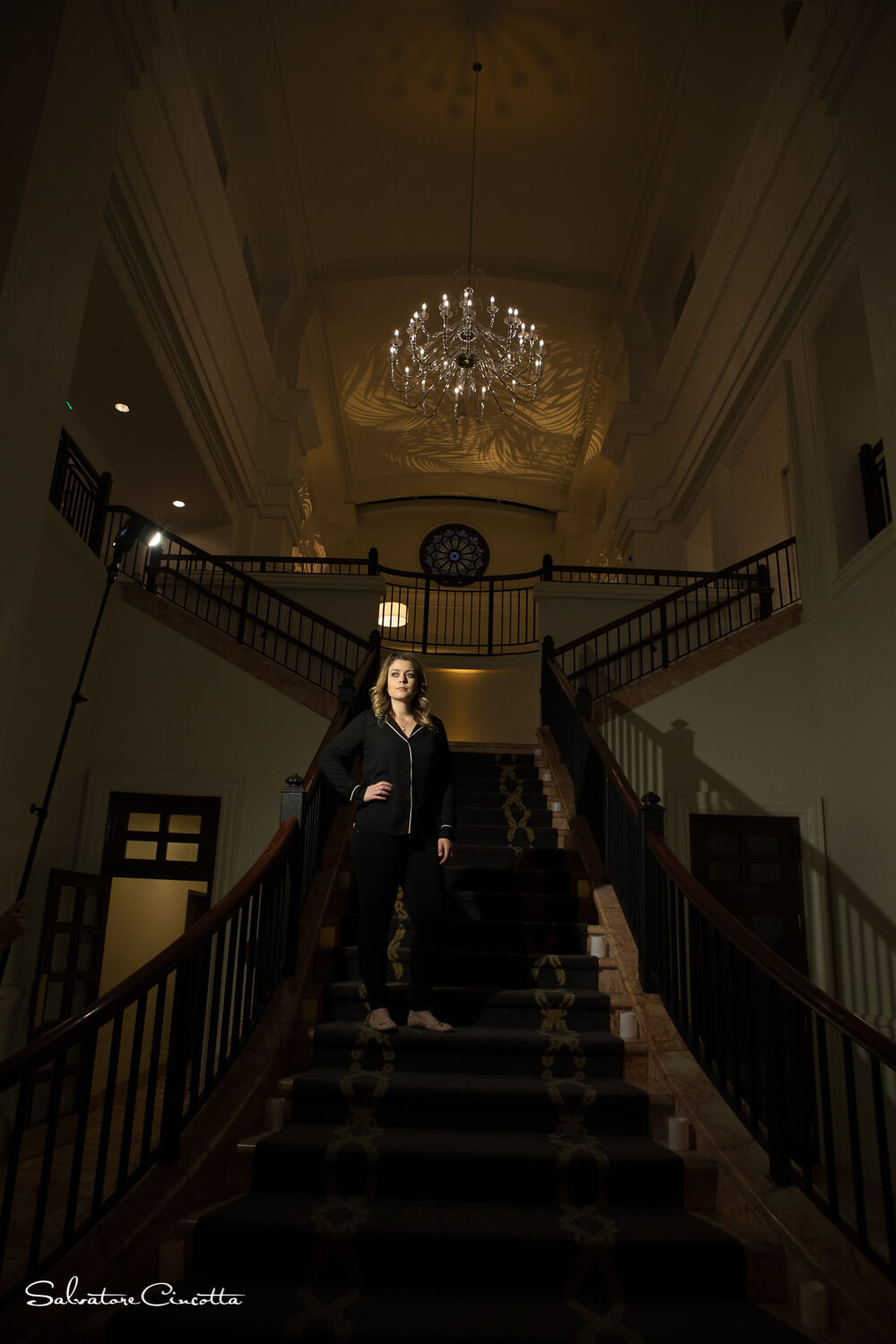 (ABOVE IS A TEST SHOT)
The light was a Profoto A1 with CTO Gel and their Dome Diffuser as the modifier.
Something else worth noting. As you will see in the setting, we shot this at 1/80th of a sec handheld. The reason for this slow shutter speed is to allow the ambient light in the room to create a more balanced shot. If not, you end up with a final shot that seems to have been created in pure darkness with a flashlight look.
In addition, using a CTO gel here helped to balance the color of light, something else that will make your images a little stronger. It is definitely a preference thing, but sometimes I like the light to match the scene and couple.
Camera | Canon 5DM4
Lens | Canon 24-70 2.8
Light | Profoto A1
Modifiers | Profoto CTO Gel and Dome Diffuser
Stand | Manfrotto Nano Stand
Settings | 24mm, ISO 1600, f5.0 at 1/80th of a sec
Finishing the image in Lightroom and Photoshop brings it all together. We edited out my assistant, the light, and used dodging and burning to really drive you to the couple.
Hope you love this article. Love it? Share it. 
LET US KNOW WHAT YOU THINK OR IF YOU HAVE ANY QUESTIONS BELOW.